This little creature might look in deadly danger but he's just catching a lift - in his mum's mouth!
The caiman - which looks remarkably like a crocodile - often travels round this way after first being hatched, and this amazing shot was taken in Santa Fe, Argentina, where they live.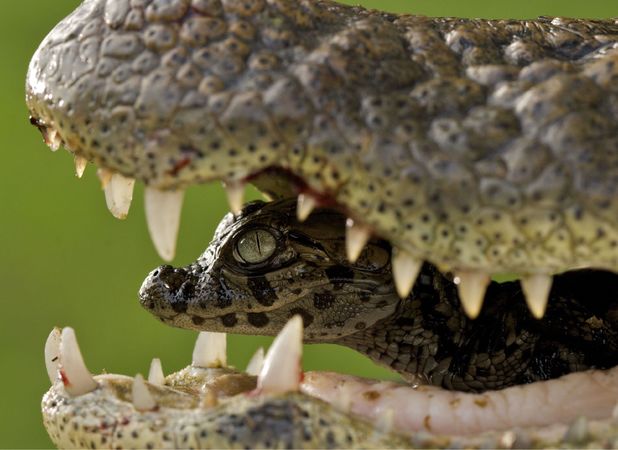 Pretty soon, he'll be too much of a mouthful to be carried around, as they usually reach 11ft when they're fully grown.
But for now, he can keep travelling in the jaws of safety!
Love cute animal pictures? Check out our Fluffy Friday archive below!
Copyright: Rex Features Richard Waters/Solent News