There's nothing like a refreshing dip in the pool to cool off from the sun - but not when everyone else is doing the same!
These tourists certainly look cosy in China's water park, Daying County, as they turned the saltwater wave pool into a mass of colour with their bright rings and inflatable crocodiles.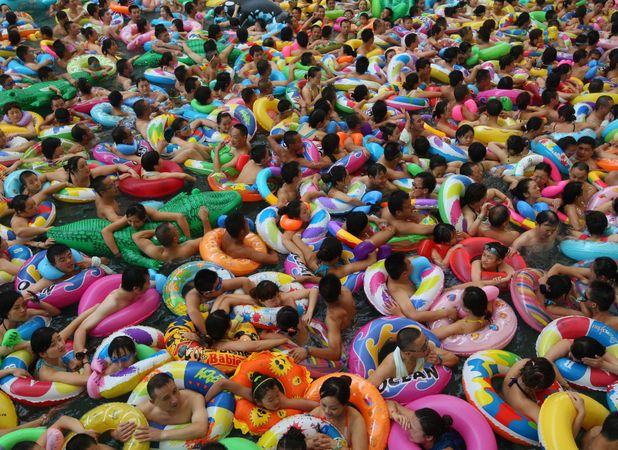 The saltwater pool is known as China's 'Dead Sea' and attracts thousands of visitors each year. On Saturday, 27 July, it's thought more than 15,000 tourists visited the area and crammed into the water for some relief from the scorching temperatures that reached more than 38 degrees celsius.
It might not be the most spacious swim but they all seem to be lapping up the little space they have!