A man's best friend delivered a girl's best friend when a boyfriend used his pet labrador to propose.
Aussie John McCormack, 33, showed what a hopeless romantic he was by combining a cute puppy, Spud, and a diamond ring to woo his Scottish girlfriend Sarah Leighton, 25.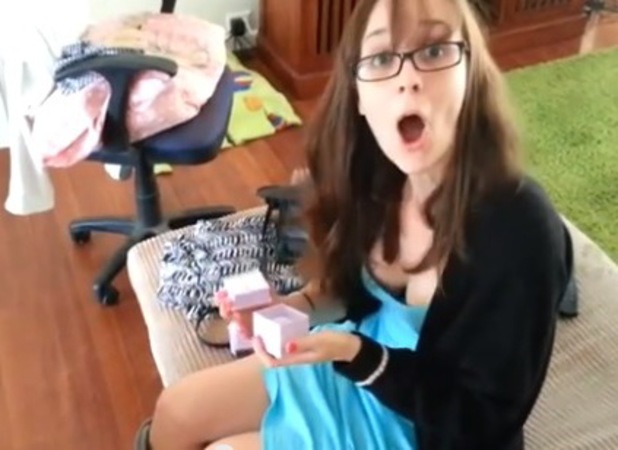 Capturing the joyous moment on camera, John anxiously makes his way up the stairs, before telling his the pup: "OK, Spud, it's your time to shine – whatever you do, don't eat the box."
Sarah, who moved to Australia four years ago, was recovering from a broken ankle in the living room of their Brisbane home, when she received the best shock of her life – an engagement ring inside a little pink box tied around Spud's collar.
John asked her: "So what do you reckon, do you want to get married?" To which she replied a tearful "yes!"
The loved-up couple sent the video to a friend to post online so that Sarah's family in Scotland could see it. But they were shocked to find the video had gone viral when they woke the next morning.
The heartrending clip has now been watched more than 940,000 times on YouTube.
Dubbed the "most Aussie proposal ever" by Australian media, John clearly made the right decision in ditching the original plan of a hot-air balloon flight, and instead opting for his own unique style.
Sarah said: "We had no plans for the day, I was wearing hideous clothes, no make-up and my hair wasn't done…but I think the proposal was perfect."
And they say romance is dead...
Watch the sweet moment here:
By Emma Gibbins