A man has caused chaos on the streets of California when he walked around, appearing to be sawn in half.
The trickster terrified men and women by hobbling out from behind trees and walls while appearing to carry his legs and shouting: "Rarrr!"
One woman was so scared, she even fell into a sandpit trying to run away from him.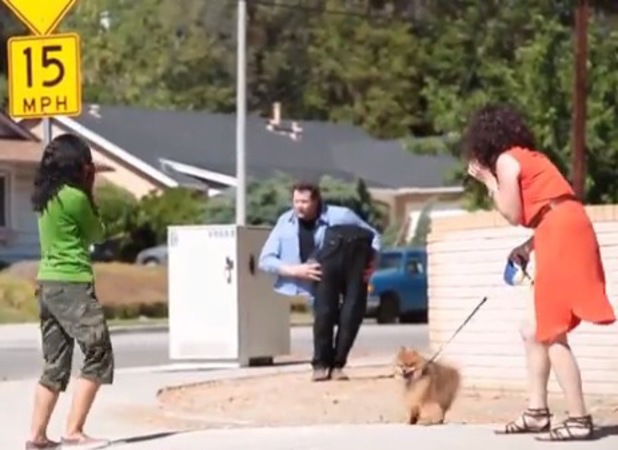 But they had no need to worry - the man was Andy Gross, a magician and comedian, who usually performs the illusion in his shows.
At least his audience are usually prepared for what they are about to see, unlike these people!