Kate Middleton and Prince William's baby son is only one day old but he already has a permanent seat at his local pub reserved for him.
Baby Cambridge – who has not been named yet – arrived in the world at 4.24pm on Monday, 22 July
. He weighed 8lbs 6oz and mother and baby are said to be "doing well".
All across the country, people have been celebrating, including at the Fort St. George pub in Cambridge, where a highchair has been permanently reserved for the youngster in case Wills and Kate stop by.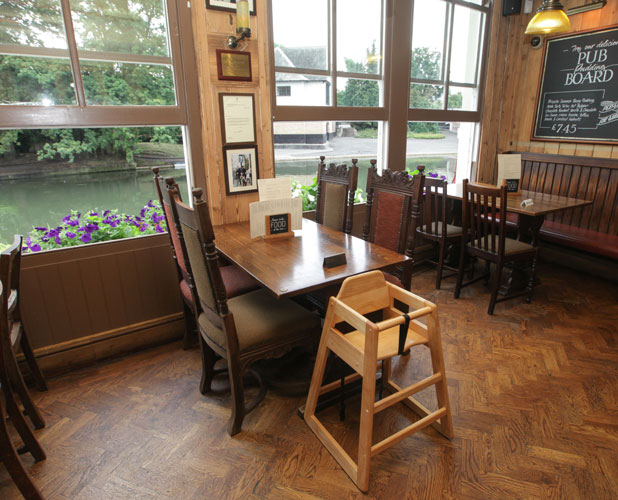 > Kate Middleton and Prince William issue statement after birth
> Buckingham Palace guards celebrate royal baby during Changing The Guard
> What is in store for the royal baby?
A plaque mounted to the wall above the highchair declares it's only for the use of the future king, who is third-in-line to the throne.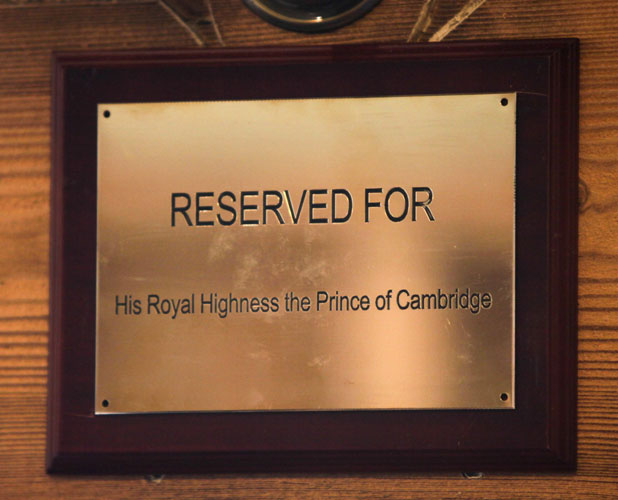 The royal couple had lunch at the pub when Kate was just a few weeks pregnant, dining on mini burgers, fish goujons, chips and sandwiches with their party of twelve.
Pub manager John Cecchini says: "When the world found out William and Kate were expecting we were thrilled, having welcomed them into the pub just a few weeks earlier. 

Now he is here safe and sound, we want the family to know they are very welcome to come back any time, and there will always be a reserved space for him."
And what happens when the little prince outgrows his highchair? No problem. John says: "As he gets older, we will make sure the seat under the plaque grows with him."
First pictures of the royal baby - gallery
Copyright: WENN