They say your first love is the sweetest – and teenage sweethearts Bob Humphries and Bernie Bluett have proved this is still very much the case!
The pair first met over 80 years ago when Bob and his family began holidaying in Appledore, North Devon, where Bernie lived with her family.
But it was when Bob returned from his first stint in the Army at the age of 18, that Bernie, then 17, fell for him.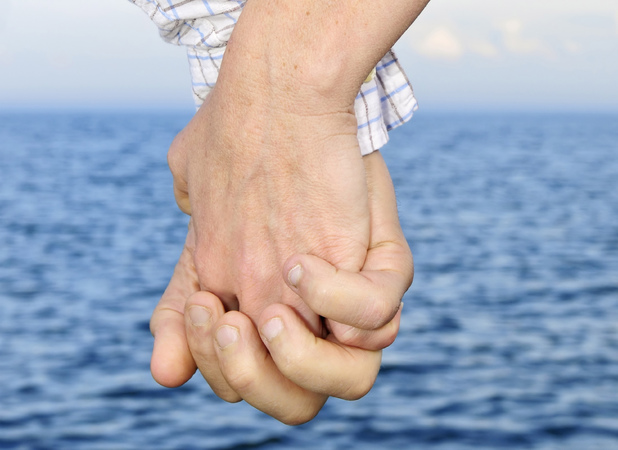 "He was this handsome soldier in khakis and the hormones were running wild, I thought I'm going to marry that man one day," said Bernie.
The young couple were soon separated when Bob was enlisted with the 3rd Parachute Squadron Royal Engineers in Yorkshire and Bernie got a job as an RAF triage nurse in South Wales.
Although the pair exchanged love letters regularly, Bernie's disapproving parents began to intercept the letters, one of which contained a marriage proposal.
Whilst Bob remained sure his sweetheart had simply lost interest in him, Bernie had no idea he held mutual feelings.
Bernie emigrated to New Zealand, where she eventually married Kiwi bomber pilot, Roy Bluett, who passed away in 2002. Humphries, who moved to Somerset, also lost his wife Beryl, the mother of his two children.
Bob, now 89, and Bernie, 87, who have 10 grandchildren and five great-grandchildren between them, were reintroduced in 2011 when Bernie's daughter discovered Bob was living in England.
"The important thing is that we met all those years ago and it must have really left some sort of impression.
"And when circumstances brought us closer together we finally got married after all these years. Love had taken its sweet time – but I can safely say that we won't be raising any children together," said Bernie.
Proving they are still very much young at heart, Bob proposed for a second time and the couple tied the knot in Bob's hometown of Pawlett in Somerset amongst friends and relatives.
Bob said: "Back in the forties we were very much in love. It was the kind of love you never forget.
"There have only ever been two women in my life. Bernie was the first and now she will be the last."
By Emma Gibbins