We just can't get enough of cute animals at the minute and our latest favourite is this gorgeous little spider monkey!
With his huge eyes, this tiny little orphan looks like butter wouldn't melt in his mouth.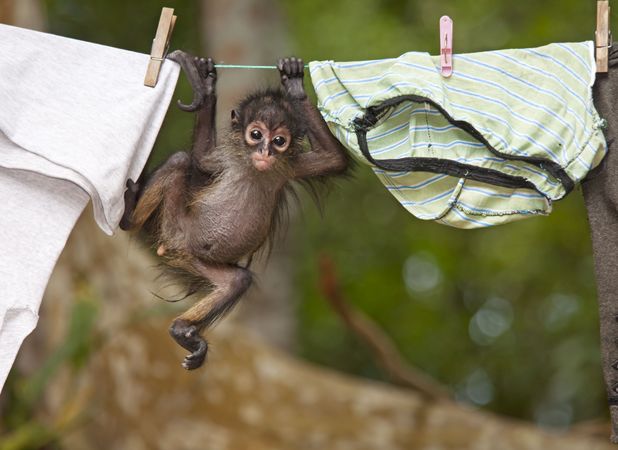 But we're sure he shouldn't really be playing around on the washing line full of clothes - the little monkey!
He was snapped at the El Mirador Rio Azul National Park in Guatemala.