Nobody worry - although these two might look like they're fighting tooth and nail, they're just play fighting.
The adorable pair are red fox cubs from the Kronotsky Zapovednik Nature Reserve in Russia, where they love indulging in a bit of rough and tumble with each other.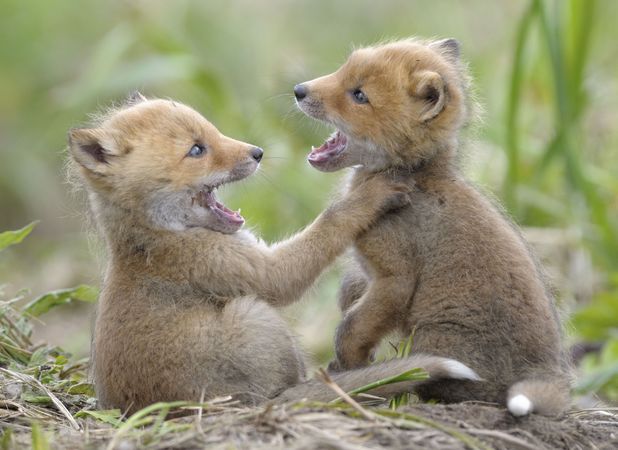 But they'd better be careful - they won't remain this little for long, as red foxes are the biggest of the fox family.
So they'd better learn not to fight with each other when they grow up!