This couple must really be lovin' it - they've booked to have their wedding reception at their favourite fast food chain, McDonald's!
Forty guests will be tucking into Big Macs and fries galore for Emily Marshall and Steven Asher's wedding breakfast.
The pair, from Bristol, are both fast food fans and, after having a string of dates at McDonald's, Emily, 20, and Steven, 27, got engaged six months ago.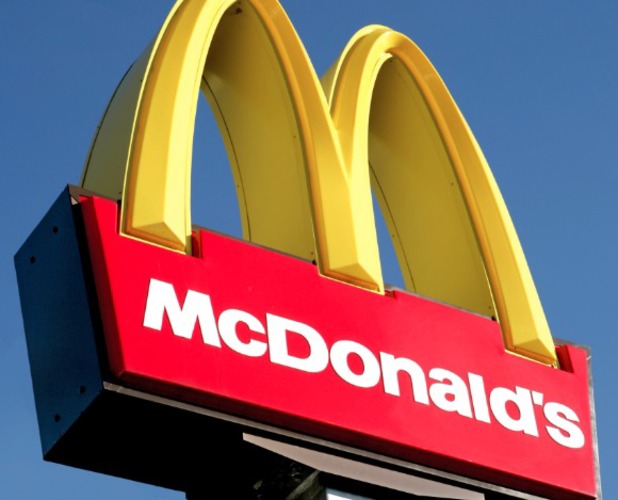 So when it came to what food they wanted to celebrate their wedding, there was no question - Emily loves chicken nuggets, while Steven is already looking forward to his chicken sandwich and chips.
They will be married in a registry office before being whisked off to a branch of the famous chain restaurant in Cribbs Causeway, Bristol, where management have agreed to corner off a section especially for their big day.
Steven, who works for a chilled food company, said: "A lot of people have said 'McDonald's?' but we just reply 'Why not?' – it's something different, and we like to do things a bit differently."
Emily, a full-time mum, added: "One of my friends sent me a message on Facebook saying 'Are you mad?' but it's just something that we really like.
"I'm not worried about people staring at me – you're meant to be the centre of attention on your wedding day, aren't you?"