Tributes are pouring in for Glee star Cory Monteith, after he was found dead yesterday.
Celebrities including his
Glee
co-stars and fellow actors have shared their condolences online, as the world reacts to the tragic news of his death.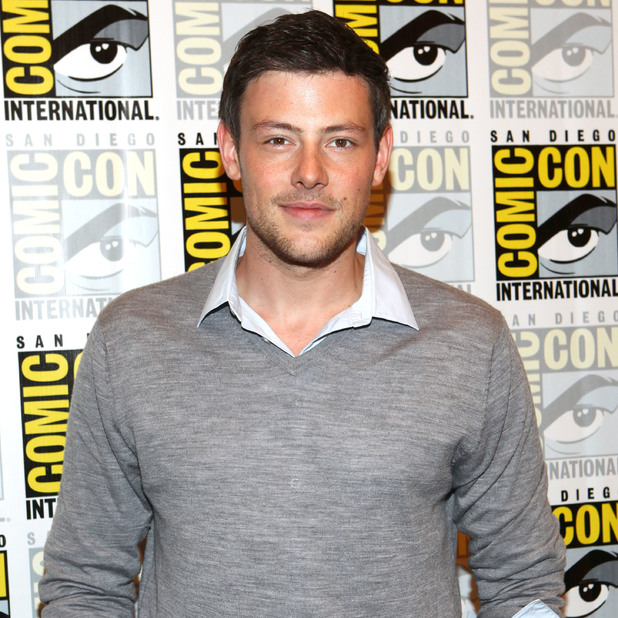 The Canadian 31-year-old, who played Finn Hudson in the hit show, was found dead yesterday (July 13) in a Vancouver hotel.
New mum Kim Kardashian expressed her shock and grief when she tweeted: "Just heard about the death of
Cory Monteith
. So sad. Prayers 4 his family. Praying 4 Lea too! Words cant describe what they must be feeling."
Her sister Kylie Jenner posted a picture of her smiling next to the actor with the caption: "R.I.P."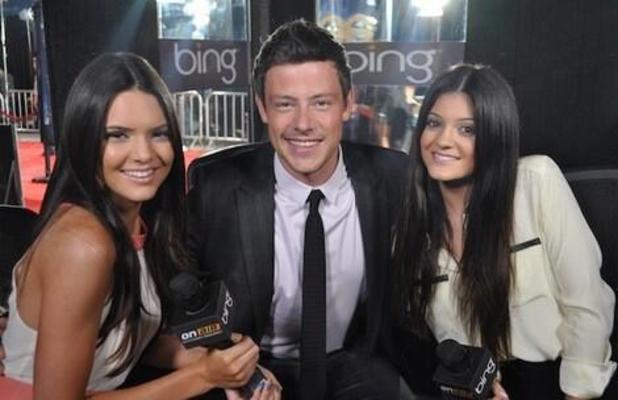 Writer and actor Jayson Blair, who starred in one episode of
Glee
with Cory, wrote that there were "too many young people leaving this earth too soon [...] My heart goes out to his family n friends. R.I.P."
Kick Ass
actress Chloe Moretz wrote: "I just heard about Cory Monteith.. Rest in peace, everyone close to him and affected by this loss you're in my prayers."
Other tributes flooded in from stunned celebrities including Katharine McPhee, Lance Bass and Rumer Willis (see below).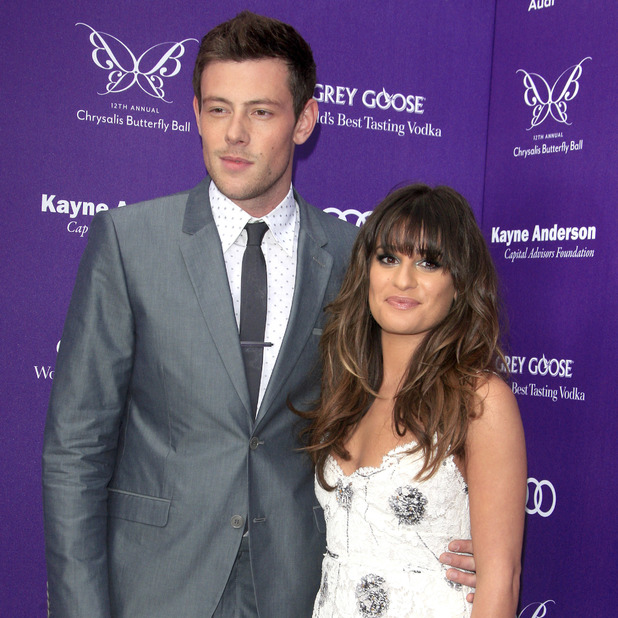 Demi Lovato was one of many whose thoughts were with Cory's girlfriend and
Glee
co-star Lea Michele.
She wrote: "#RIPCoryMonteith... So unbelievably tragic. Please #prayforLea.."
Meanwhile,
Glee
led the tributes on their official Twitter page.
They wrote: "We are deeply saddened by this tragic news. Cory was an exceptional talent and an even more exceptional person. He was a true joy to work with and we will all miss him tremendously. Our thoughts and prayers are with his family and loved ones."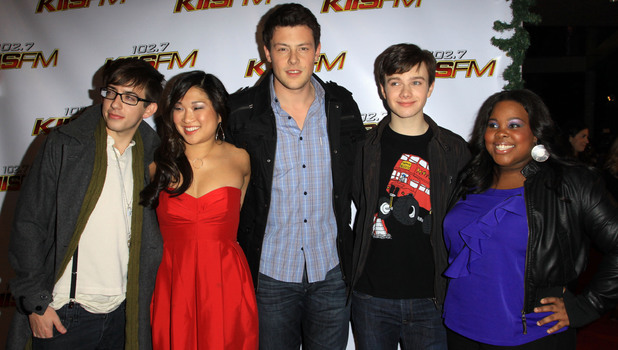 Read other heartfelt tributes below:
Katharine McPhee: "omg. Met this sweet man. RIP."
Mario Lopez: "RIP Cory Montieth… Such a nice guy, very down to earth. Incredibly sad…."
Lance Bass: "Devastated about the news of Cory Monteith - such an incredible guy - my thoughts are with his family and friends."
Rumer Willis: "I am truly saddened to hear about Cory Monteith. What a talented and sweet guy. My prayers go out to his family and loved ones."
Denise Richards: "this is devastating....my heart goes out to @CoryMonteith & his loved ones....& cast and crew of #Glee a tragic loss....#RipCoryMonteith"
Zooey Dechanel: "This is such sad news about @CoryMonteith - what an absolutely tragic loss of a very talented young man."
Nathan Sykes: "Such incredibly sad news about Cory Monteith. Brilliantly talented guy. Thoughts go out to friends, family and fans at such a sad time."
Ellen Page: "So heartbreaking to hear about Cory Monteith...my deepest condolences to his friends and family."
Kendall Jenner: "Wow! RIP Cory Monteith. such a nice guy. my thoughts and prayers go out to his family and friends. #RIP"
Nina Dobrev: "I'm gutted. Shocked and saddened to hear the news, my heart goes out to Cory's family and friends. Lets respect their space as they grieve."
Jessica Wright: "Oh my god cant believe Cory Monteith has died so tragic.Another waste of a life.So so sad. Heart goes out to his poor family and Lea Michele."
Jennifer Lawrence: "Hoping that when I wake up, I'll see @CoryMonteith tweet 'I'm not dead, guys. I'm here. Alive as ever. With my beautiful girlfriend'."
Damian McGinty: "The guy I shot my first acting scene with. The nicest guy I've met. Can't believe it."
Rihanna: "Cory Monteith, may your spirit be at peace, and may you fly with the angels... Heartbreaking, my prayers are with all of his loved ones!"