If you've ever been intrigued as to how a murder trial plays out, now is your chance to find out.
Tonight television boundaries are broken as UK courtroom proceedings are filmed, then broadcast.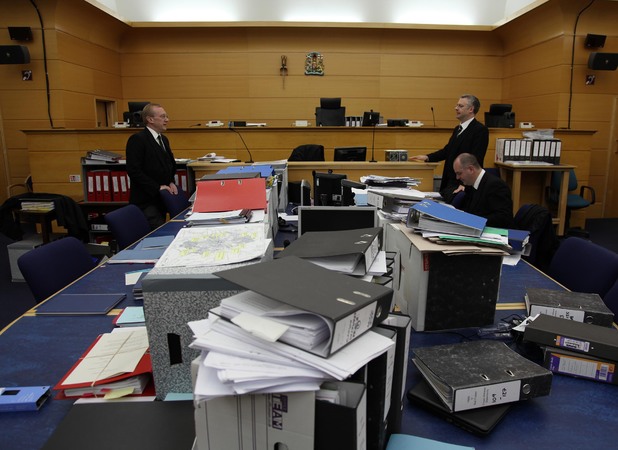 The case gripped Scotland when it first hit the papers - Arlene Fraser, a 33-year-old housewife and mother-of-two from Morayshire, Scotland, mysteriously vanished on April 28, 1998. She'd been seen hanging out washing by a neighbour at 8am but then, when a friend popped in at 10.15am, the front door was open and Arlene had gone.
Despite her body never being found - and no murder weapon being discovered - in April 2012, a murder trial started in the High Court in Edinburgh.
The main suspect was her husband - Nat Gordon Fraser.
Arlene had been talking to a solicitor about a divorce - a divorce that could cost Nat, 53 at the time of the trial, his home and half a business.
A reasonable motive for murder, the prosecution argued, especially considering his failure to help much in the search for the wife.
But Nat claimed he was at work - a cast iron alibi.
Could it have been Hector Dick, a local farmer and close friend of Nat, who purchased a brown Ford Fiesta which was believed to have carry Arlene to his farm on the day she went missing.
The jury eventually reaches a majority verdict in this baffling case.
The Murder Trial is on Channel 4 at 9pm on Tuesday 9 July