For the fans of Pride and Prejudice - and Colin Firth - we have good news!
A sculpture of the film's most iconic scene has been recreated and is currently situated in Hyde Park's Serpentine in London.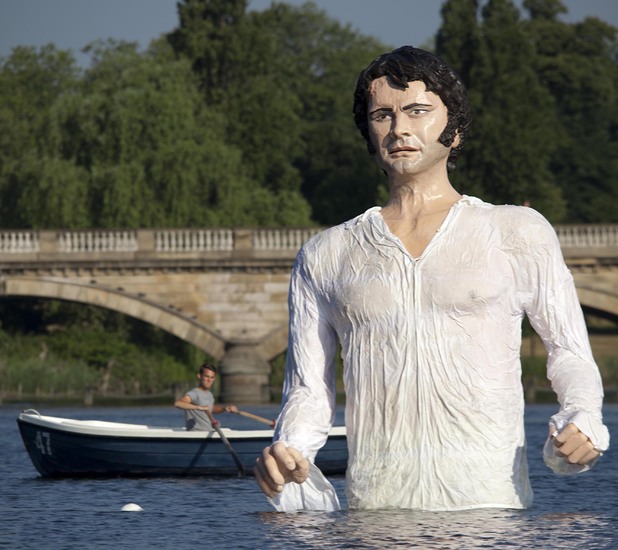 Colin Firth set hearts racing when he emerged from a lake in a soaking wet T-shirt but now we don't have to endlessly keep skipping back to the scene, as the statue will be travelling the country before finally being installed in Lyme Park, Cheshire.
The 12-ft fibreglass sculpture took three sculptors two months to create from design to completion.
Toby Crowther, project manager, said: "We took Colin Firth's famous lake scene as a starting point for creating Mr Darcy but we also read the book and looked at performances of the brooding hero by Matthew Macfadyen, David Rintoul and even Laurence Olivier.
"The challenge for us was capturing the spirit of Darcy as handsome and noble but also aloof and proud. The Mr Darcy sculpture is a real mix of the many portrayals of Jane Austen's most famous hero."
We think it was worth the effort!