Not only is this one of the cutest dogs we've ever seen, he's also one of the cleverest!
Nano, a four-year-old poodle, is the first canine in Europe to have been trained to smell nuts!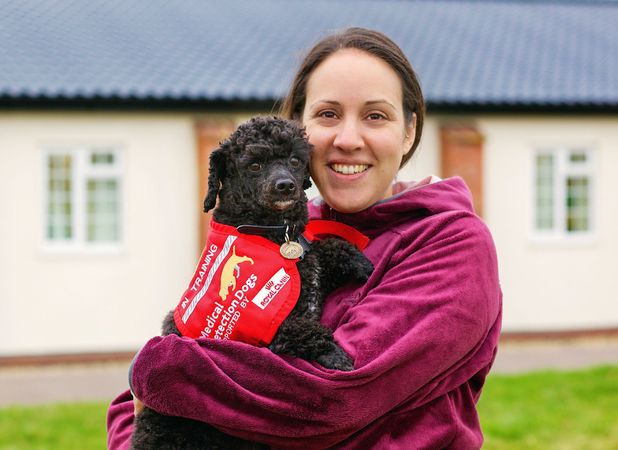 Nano now lives with owner Yasmin Tornblad, who has a severe nut allergy that can be triggered by just smelling them. She has ended up in hospital 15 times over the last eight years.
But now the pup is her constant companion, she is no longer as worried.
"It has given me a bit of independence back so I'm not so worried about eating at friends' houses or going on business trips anymore," said Yasmine, from Malvern, Worcestershire.
"Normally when I stay at a hotel, I start by cleaning out the room to be sure there is no contamination - now I have Nano to double-check. I can't imagine life without him now."
Nano was trained by the charity Medical Detection Dogs.