A blind couple were brought together - after their guide dogs fell in love.
Claire Johnson, 50, and Mark Gaffey, 52, first met at a guide dog training course in Shrewsbury in March 2012 and their pooches, Venus and Rodd, seemed to it it off straight away.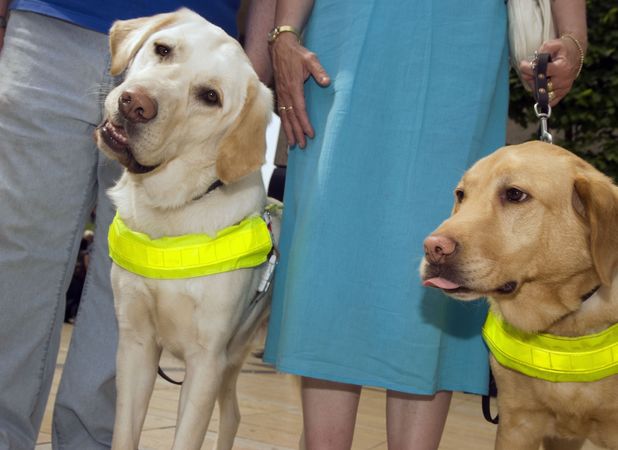 Mark said: "They were always playing together and nuzzling up together.
"The trainers said that they were the love and romance of the course, and they brought us together.
"It's ironic we met there because we discovered that we only lived a mile-and-a-half away from each other but had never met. We were purely in the right place at the right time."
Mark was born blind and Claire lost her sight due to diabetes when she was 24. They became a couple after Claire asked Mark out for a coffee after the training course and, after 11 months, they got engaged.
Claire said: "Rodd and Venice sleep in the same bed and are as much a couple as me and Mark.
"They will be walking us down the aisle and be ring bearers. This wedding is down to them."