We're not sure if we love or hate this new gadget that recently hit the internet!
Clocky is a new alarm clock that
runs away
from you when it's time to get up.
Yes, that's right. No pressing the snooze button or having that extra half an hour in bed.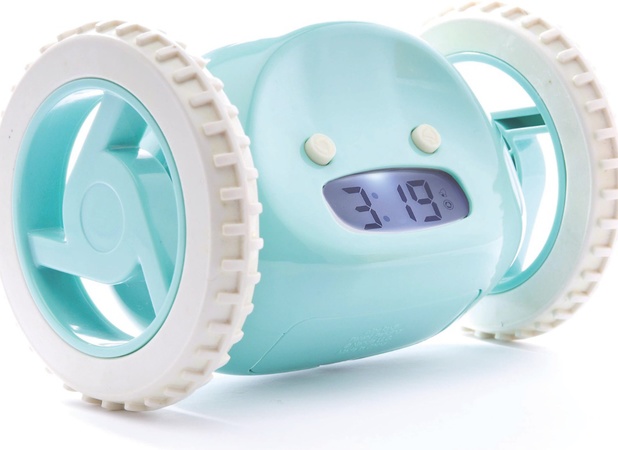 It has two large wheels that propel it forwards when the alarm sounds, leaving its tired owner to get out of bed and search for the device.
We're not sure how popular it will be at 6.30am, but it'll certainly stop you from pressing that pesky snooze button!