Don't you hate it when you're strutting your stuff down the street in your highest heels, feeling every eye on you, then all of a sudden, your ankle goes from underneath you and you fall ungainly to one side?
Well, you are not alone.
According to a new study, British women are the least elegant in Europe when it comes to heels - 43% of women have had their heel stuck in a grate, 34% have fallen over, and 29% have tripped while walking up stairs.
Even the
Duchess of Cambridge contributed to the statistics as she got her heel stuck in a grate
in March.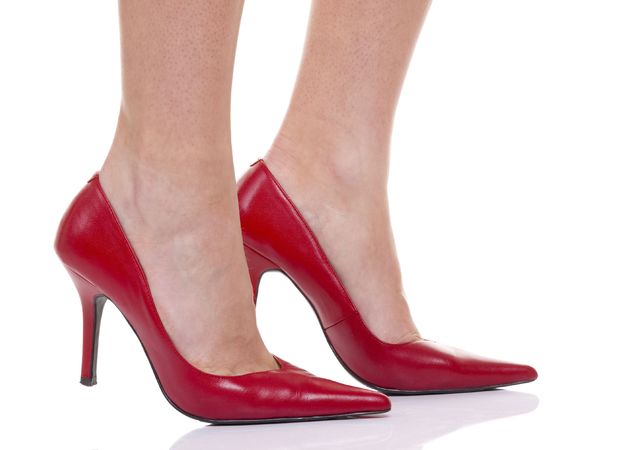 Compared to Spanish and French women, 23% of women describe their own walking style as "the totter", meaning they wobble as they try to retrieve their balance.
The footcare brand Compeed, who conducted the survey, also revealed that 9% of women have stood on an important person's toes
Nearly 60 per cent of women have said that they will wear heels even if they are painful or uncomfortable.
Across Europe, just 27% either wear heels on a special occasion, or never wear heels at all.
On average British women admit that wearing heels slows their work life down as they have to be more careful when walking. On top of this, women around the UK pay £7.57 a month easing the pain the heels have caused - that's £90.84 a year!
Alexandra Papa, from Compeed, said: "Interestingly, women seem determined to struggle on in their high heels when that needn't be the case."
By Isabel Peck