Women are so busy, they're doing their make-up on the move.
In a survey of 1,000 women, almost half admitted to putting on their make-up in the car, while nearly two-thirds apply it on the train and 43 per cent use their bus journey to put it on.
The main reason for us topping up our lippy on our commute? We want to catch an extra few minutes in bed.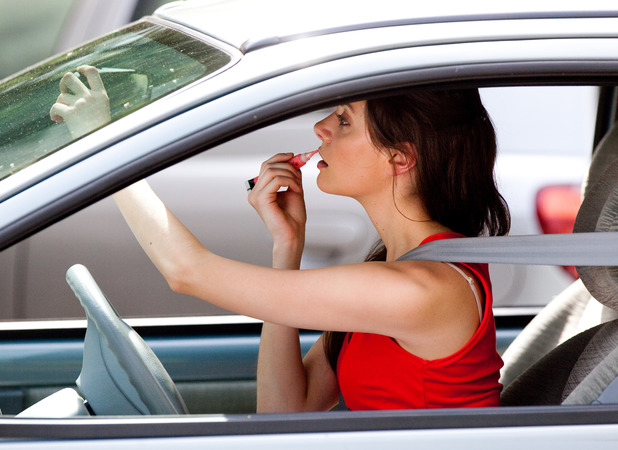 Over half of women polled by semi-permanent make-up brand, Debra Robson LDN, said that they left getting up until the last minute, not giving them enough time to do their face at home.
Debra Robson said: "We all know putting make-up on in the car is wrong - but nearly half of us do it. It's because most professional women do everything in a rush, particularly in the mornings when they are juggling a multitude of tasks.
"That's why so many women are finishing off their make-up routine on their daily commute - whether that is in the car or on the bus or the train.
"Faced with such time pressures, increasing numbers of women are trying semi-permanent make-up. It saves vital minutes in the mornings and means your make-up looks great from the moment you wake up."
By Isabel Peck