It sounds easy, doesn't it? Knowing the difference between a piece of fruit and a vegetable.
But a new survey has shown it's not that straight forward - and millions of Brits get it wrong all of the time!
Just over half of us know that a tomato is a fruit but when it comes to other salad items, we didn't prove as knowledgeable in the survey by GardeningExpress.co.uk.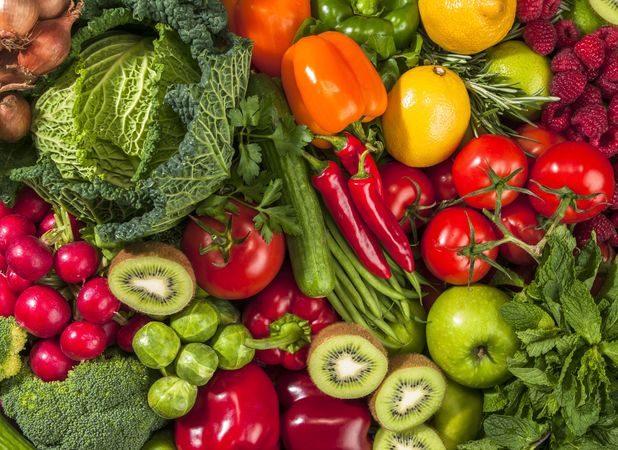 Only one per cent of us knew a pea is technically a fruit (go on, Google it!) and 91 per cent believed a pepper was a vegetable, although it isn't because it contains seeds.
Just three per cent knew that olives and aubergines are fruit - as are courgettes, avocados and cucumbers.
And many believed that rhubarb was a fruit, when in fact, it is a vegetable.
One of the 480 people surveyed said: "Everyone knows tomatoes are fruit but some of the others on the list were really tricky.
"I always assumed a pea was a vegetable but when you think about it, you grow pea plants from a dried pea which is the seed, so they have to be a fruit. I understand why so many people are confused though."
A spokesperson for
GardeningExpress.co.uk
said: "Something like a pea, for example, while technically a fruit, is eaten as a vegetable. The simplest way to identify which is a fruit and which is a vegetable is that fruit have seeds.
"So in a cucumber, the seeds run through the middle of the plant. In an avocado or olive, the seed is the stone at the centre."