Everyone loves a picnic - sitting outside to snack on sandwiches in the sun puts everyone in a good mood.
Now, Cadbury has found a way to make our favourite outdoor meal even better - by creating a chocolate picnic table!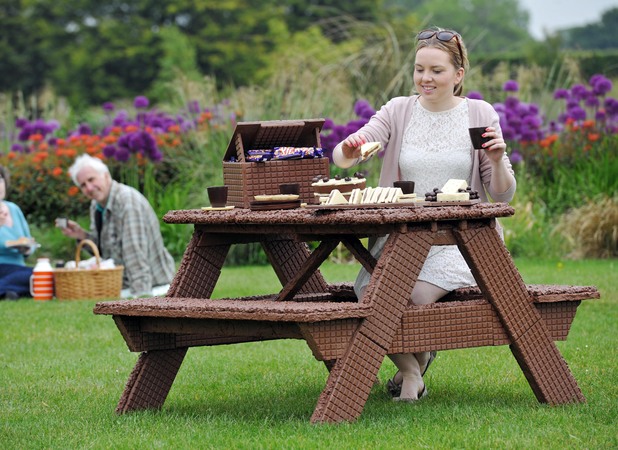 The scrummy structure is made of 400 Picnic bars and a whopping 10-stone of chocolate.
Unveiled at Cotswold Wildlife Park in Oxfordshire on Monday (17 June), it has been created to launch National Picnic Week.
Lets hope it doesn't get too hot and melt away before dessert!