Age might just be a number but there are other signs which suggest you're getting old.
Have you never heard of any songs in the top ten? Or can't remember anyone's names?
Then, no matter how old you are, you're probably getting on a bit.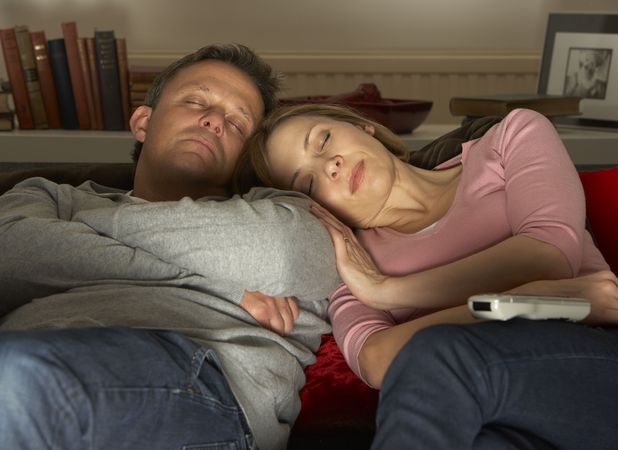 A survey of 2,000 people by life insurers Engage Mutual suggests that falling asleep in front of the television and choosing clothes for comfort, not style, are also definite give-aways that you're over the hill.
It also claims that eight out of ten people believed you're only as old as you feel.
Kathryn McLaughlin, from Engage Mutual, said: "What is interesting is the general expectation across age groups that someone in the 'older' bracket will look and behave in a particular way. But with an ageing population, and working beyond retirement age becoming the norm, the reality is that many older people are challenging the 'pipe and slippers' stereotype."
The 40 signs of being old are:
1. Joints feeling stiff
2. Groaning when you bend down
3. Saying "It wasn't like that when I was young"
4. Saying "In my day"
5. Losing hair
6. Not knowing what songs are in the top ten
7. Getting hairy ears, eyebrows, nose, face, etc
8. Hating noisy pubs
9. Talking a lot about ailments
10. Forgetting names
11. Choosing clothes for comfort, not for style
12. Thinking policemen / teachers / doctors look young
13. Falling asleep in front of the television
14. Needing an afternoon nap
15. Having no idea what young people are talking about
16. Struggling to use technology
17. Losing touch with new technology
18. Moaning about more things
19. Wearing specs around your neck
20. Avoiding lifting heavy things
21. Misplacing your glasses / bag / keys, etc
22. Moving from Radio 1 to Radio 2
23. Driving very slowly
24. Preferring a night in
25. Taking a keen interest in The Antiques Road Show
26. Taking slippers to friend's houses
27. Listening to The Archers
28. Falling asleep after one glass of wine
29. Never going out without your coat
30. Liking bed socks for Christmas
31. Gasping for a cup of tea
32. Taking a flask of tea / coffee on a day out
33. Joining the WI
34. Taking a keen interest in the garden
35. Dressing for the weather
36. Loving puzzles and crosswords
37. Considering a 'no children' cruise for a holiday
38. Your ears getting bigger
39. Joining the National Trust
40. Drinking sherry