It turns out you can put a price on love - £11,000 in fact!
A study by Quidco shows that the 2,000 Brits surveyed went on an average of 13 first dates, 11 dinners, and forked out nearly £11,000 before they found "The One".
Researchers found that a person will typically spend £1,355 on first dates alone - and sadly seven of those will be a disaster.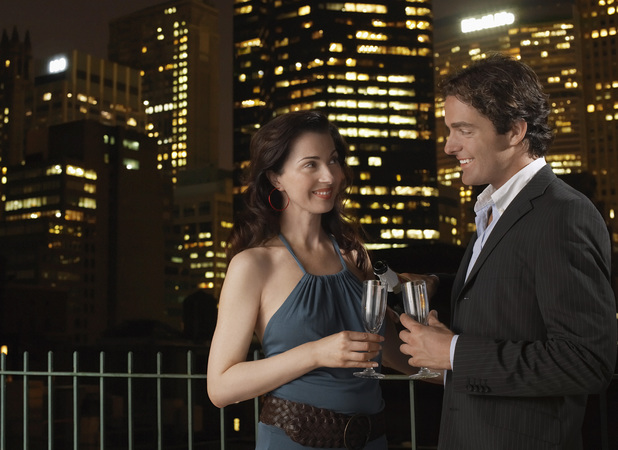 The first year of a relationship racks up an impressive £3,629 bill, but dwindles to just £2,760 in the second year, as couples settle into their relationship.
But costs rise again after an engagement, with over £3,000 spent on dates leading up to the big day.
Andy Oldham, managing director of Quidco, said: "When you add up the amount spent before you marry 'The One', the cost can be staggering."
And it seems the money we spend isn't just on the date itself, but a chunk of it goes on pampering ourselves in preparation.
"Many use it as an opportunity to treat themselves to a new outfit, beauty treatment or haircut, not to mention the a gift purchased to really impress a potential partner."
Researchers also found that during a first date, men will normally spend £16 on gifts for their date, hoping to win them over - who said romance was dead?
One in five also follow Made in Chelsea star Spencer Matthews' technique and whisk their date abroad, at an average cost of £760.
Splashing the cash doesn't guarantee success however, as a quarter of people have asked a friend to call or text them with a fake emergency as an excuse to leave.
The price of romance
Average 13 dates, at £104.21 per date, before meeting The One - £1,354.73
First year of a relationship: £151.19 per date, with an average 24 dates in the first year - £3,628.56
Second year of relationship: £131.39 per date, averaging 21 dates during the second year - £2,759.19
Engagement to marriage: £120.49 per date, 25 dates from engagement to marriage - £3,012.25
Total: £10,754.73
By Rishma Dosani