It's very tempting to nod off at your desk but for one German bank assistant, an afternoon nap nearly cost his work £189 million!
The weary worker was only meant to be transferring €62.50 (£53) into a retiree's account when he dozed off at his keyboard.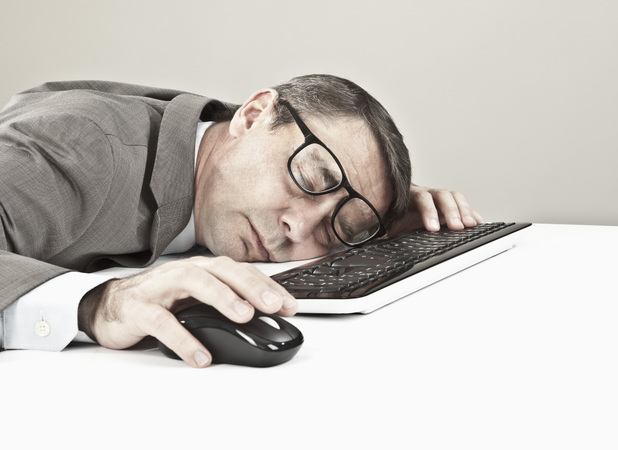 This would be bad enough but his finger was still on the '2' key.
Without realising, he managed to transfer €222,222,222.22 - a few twos too many!
Things got a lot worse when a supervisor didn't spot the gaffe either and approved the transaction.
Thankfully a more alert colleague eventually noticed it and stopped the money going through.
The supervisor, 48, was sacked last April but took the bank to an employment tribunal in Hesse, central Germany. She was quickly reinstated after the court said she should have been given a written warning instead.
The judges said a 'terrible mistake' was made but believed it wasn't malicious.
It just shows - you should never sleep on the job!
By Rishma Dosani