We've all done it - sent an email, then realised we've put an awful spelling blunder in there.
Or sent a text with a really awful typo.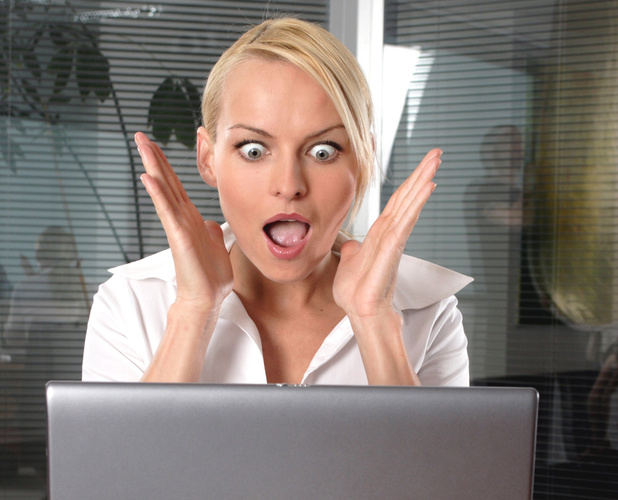 New book
Just My Typo
celebrates all of the silly spelling or grammatical errors that make our day - when they're not ours!
Here are just a few of our favourites...
Specialist in women and other diseases
- Sign on a doctor's surgery in Italy
French widow in every bedroom
- Hotel advert
Please leave your values at the front desk
- Notice in Paris hotel lift
Acrimony, sometimes called Holy, is another name for marriage
- Line in a child's homework
To call a broad in France, first dial 00
- Paris guidebook
Widower, aged 44, usual trappings, non-smoker with varied interests, seeks affectionate, understanding female to shave the enjoyable things in life
- Local newspaper
To order
Just My Typo
by Drummond Moir, please visit expressbookshop.com or call 01872 562310
Have you ever made an embarrassing typo? Tell us in our comments box below!
Read more true life:
> Tammy, the adorable anteater!
> The baby with the golden dummy!
> Man finds £100,000 worth of coins just minutes after buying metal detector
> Hero dog rescues newborn baby from bin