We don't know about you but we've fallen in love with Tammy the anteater already!
With her arms outstretched, she looks like she just wants to give you a big hug! And you can meet her yourself at London Zoo, where the 12-year-old is free to wander around with the public.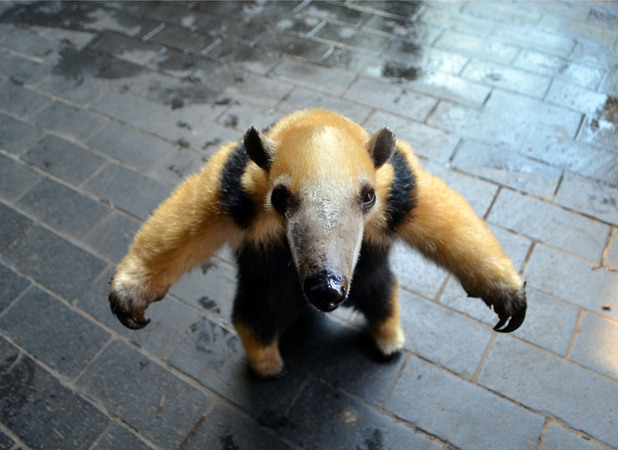 Tammy is one of the friendliest animals there and loves having a wander.
But due to her naturally bad eyesight, she has been given a minder to prevent her bumping into things and stop her getting walked all over by the night time visitors.
Keeper Caroline Westlake said: "Our minder will gently guide her around our evening visitors. We're now keeping our fingers crossed that the A-list treatment won't result in any diva-like behaviour."
Read more:
Women prefer shopping to sex!
Read more:
Hero dog rescues newborn baby from a bin!