This has to be the most blingtastic baby ever!
The 18-month-old, David Briganti, sported his golden dummy at the annual travellers' gathering at Appleby Horse Fair in Cumbria.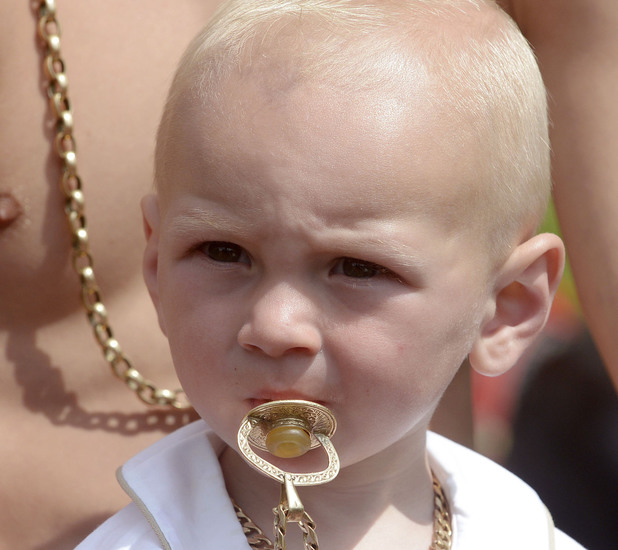 The toddler had travelled from Gateshead, Tyne and Wear to meet up with an expected 50,000 other gypsies over the next five days.
The gathering has existed since 1685 and is one of the most popular events for the travelling community.
But there's no doubt David will be the golden boy of the gathering.
Read more:
Man finds coins worth £100,000 - minutes after buying a metal detector!
Read more:
Top man myths busted!