Think your man only ever thinks of sex and football?
Think again - a new survey shows men aren't the one-track-minded beings we think they are!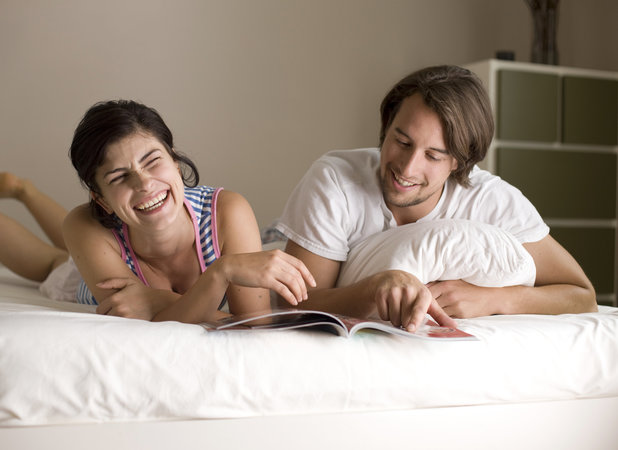 Online dating service Canoodle.com has found that 87 per cent of men aren't true football lovers - and that 65 per cent of them only think about sex occasionally.
And we women aren't the only ones who like a good cry - 84 per cent of men also said they shed a tear every now and then.
Nearly 60 per cent love the film
Love Actually
and 57 per cent enjoy reading women's magazines.
So if you think you're confused by men, don't be - they're just like us!
Read more:
Man goes to doctors with stomach ache and discovers he's a woman!
Read more:
Are your old toys worth thousands?