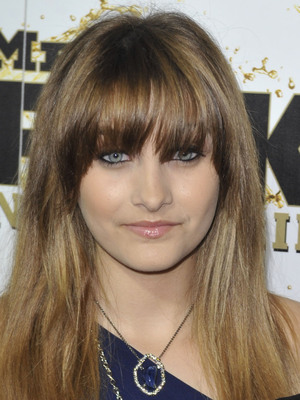 Michael Jackson's daughter Paris is said to be recovering in hospital following a suspected suicide attempt, according to reports.
It's been claimed that the 15-year-old was taken to a Los Angeles-area hospital in the early hours of Wednesday morning (5 June) following what has been reported to be a possible attempt to take her own life.
A lawyer for Paris' grandmother Katherine did not confirm the nature of Paris' medical emergency, but did say the teen is "physically fine" and "getting the appropriate medical attention".
An emergency responder earlier told
People
they received a call after 1am on Wednesday and one person was taken to hospital.
Paris is the only daughter of the late Michael Jackson, who was also father to sons Prince Michael and Blanket.
Reports of her alleged hospitalisation come ahead of the fourth anniversary of his death.
Michael passed away on 25 June 2009 at the age of 50 after suffering cardiac arrest.