It makes us feel a bit queasy even looking at it but thankfully James Kingston's nerves were a lot stronger than ours.
He filmed himself climbing up a 250ft crane and then lowering himself to hang, first from both hands, then just one.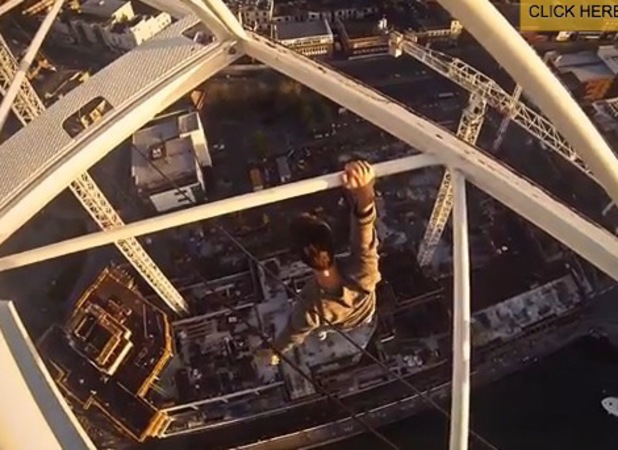 Even more scarily, he doesn't seem to be attached to any safety equipment at the stunt in Southampton, Hants.
James said: "I didn't go up there to die. I went up there to live."
Check out the daredevil stunt below (if you can stomach it!)
Read more:
Online daters have better relationships!
Read more:
Couple falls in love after women's dog bites man's willy!