This dog is set to be the new Picasso!
The clever canine, Chester, has been taught to paint by his owner, Lauren, in Melbourne, Victoria.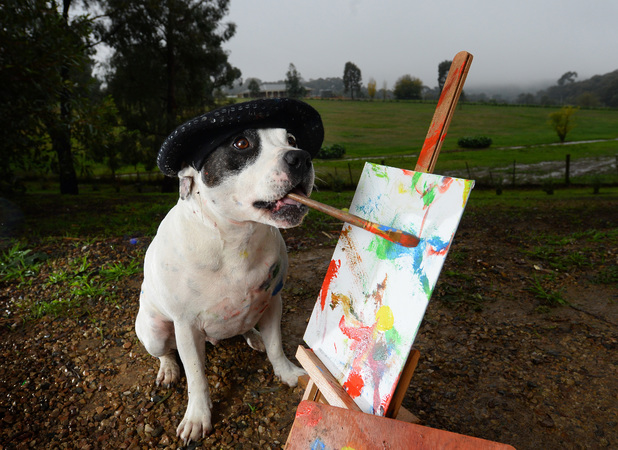 And he's not only artistic, Chester is kind too - he has raised over $1,000 selling his works of art for charity.
Now he really is the top dog!
Read more:
Couple fall in love after her dog bites his willy!
Read more:
Pizza delivery man filmed stealing - and eating - toppings!