From speaking to the women who have been involved in our Report Every Rape campaign, we know that going to the police after being attacked takes incredible strength and courage.
So imagine doing that while being filmed.
Well that is exactly what Juliet did for a new documentary,
The Unspeakable Crime: Rape
.
"When I was asked to be in the programme, I knew it was the right thing to do. I wanted to be a voice for other women who've been through this."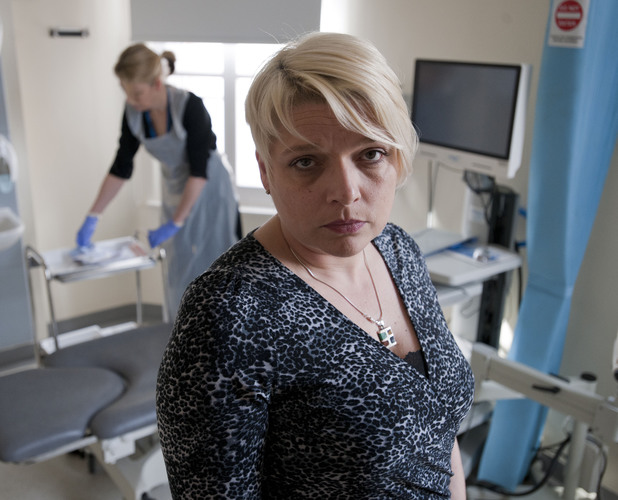 Juliet was raped on New Year's Eve 2012 after going out for drinks. She'd decided to go out to the Blackdog Ballroom in Manchester where she had been many times and always felt safe.
But, after being given a shot, Juliet suddenly felt disoriented and lost control.
Having been escorted out the bar, Juliet collapsed on the pavement and the next two hours were missing.
Juliet said: "I'm sure my drink was spiked because I couldn't remember anything. The next day, I woke up at home feeling completely out of it. It was later the pain started. I was bruised and hurting between my legs.
"I called my mum and the police as I was convinced that I'd been attacked."
And a medical examination showed she was right. The doctor found a lesion from forced vaginal penetration and semen, which matched a man, Mustafa Yussuf, who was out on licence.
So even though Juliet couldn't remember anything, Yussaf was found guilty and jailed for seven years and nine months.
The programme documents Juliet's journey from photos of her injuries to the result of the court case where thankfully, her rapist was found guilty.
Juliet said: "I would encourage all victims to come forward to get the correct support they need.
"Now, it is widely known that very few rapists are convicted and we need to change that. The more victims report rape, the clearer the message is to the rapists - they can't get away with it.
"All rapes are treated equally - whether it's done by a stranger, your husband or anyone else you know - so never fear coming forward."
The Unspeakable Crime: Rape is on BBC1 on Tuesday 4 June 10.35pm
Read more:
Report Every Rape: "I wish I'd reported my rape to save his next victim"
Read more:
Report Every Rape: "I was raped on a first date"