By Kathy Cakebread
Talk about a knee-trembling view!
One adventurous couple got frisky at the top of the Shard - Western Europe's tallest building - after a discarded thong was found in the men's toilets on the 68th floor-viewing platform.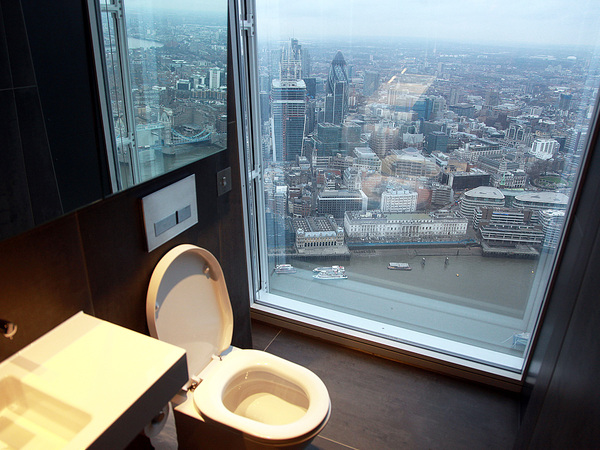 The skimpy knickers were found 800ft up the building after an exclusive party.
A source claims: "So far only invited guests and party-goers have been up, but people are already joking about couples joining the 'almost-mile-high club'.
"One couple were all over each other. They were seen sneaking to the loos and she must have left her thong behind."
The viewing area is due to be opened to the public next month and the first day is already sold out - so staff will have to be more vigilant to ensure no-one else is taking advantage of the view.
Read more:
The Secret WAG: 10 myths about WAGs laid bare
Read more:
This will have you seeing double!