It's the stuff of every woman's fantasies ever since the rise in Mummy Porn… giving up all control to your lover.
But instead of it being one of the sexiest nights of their lives, one couple's attempt at bondage ended disastrously - in court.
Steven Lock, 43, and his girlfriend had both read erotic phenomenon
Fifty Shades of Grey
and had agreed to try out some sexual experimentation.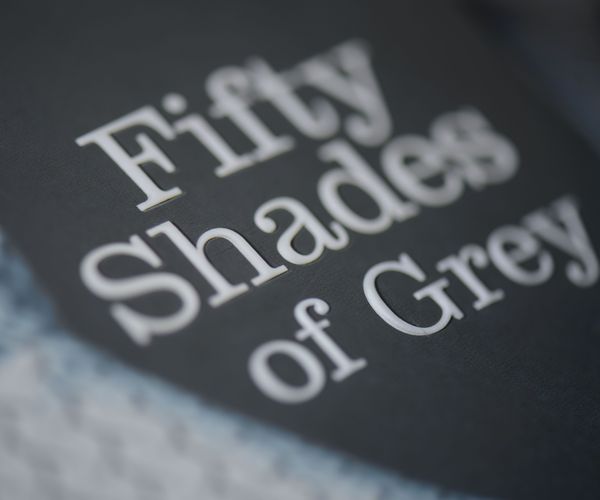 After signing a 'contract', agreeing to be his slave, his girlfriend had a tattoo engraved on an intimate body part, stating "This is the property of Steve Lock".
The two then met up for a 'master and slave' sex session, during which Lock, a jeweller, padlocked her wrist to a chain, which he then fastened to an eyelet in the bedroom floor.
He whipped her with a rope, leaving 14cm bruises to her buttocks. They then had sex, before Lock left her tied up and went to his computer.
The woman then sent a message to her friend saying, "He has me chained up like a dog. He is whipping the s*** out of me. I need your help bad." She asked for her friend to call the police.
Lock said they both fully understood what was going to happen and had agreed to use the code word "red" if either of them wanted to stop the session but that it hadn't been said.
Luckily for Lock, he was cleared of assault at Ipswich Crown Court after the defence counsel said: "Fifty Shades of Grey is not a manual – it's a work of fiction – and this is a case which demonstrates that things can go wrong."
Lock said outside of court: "I'm disgusted this case was brought to court. I didn't do anything wrong. I do not see this woman at all now."
His girlfriend, however, felt differently, declaring: "It's a complete miscarriage of justice."
Read more:
Woman tricked into love by online hoaxer
Read more:
Meet the mini-Crocodile Dundee!