Eighteen-year-old Rebecca Bernardo is auctioning off her virginity online.
But, far from looking for 15 minutes of fame or to make a small fortune quickly, the Brazilian high school student is hoping to raise money to pay for her mum's medical expenses.
Rebecca announced the auction on YouTube and has so far received three bids, the highest being $35,000.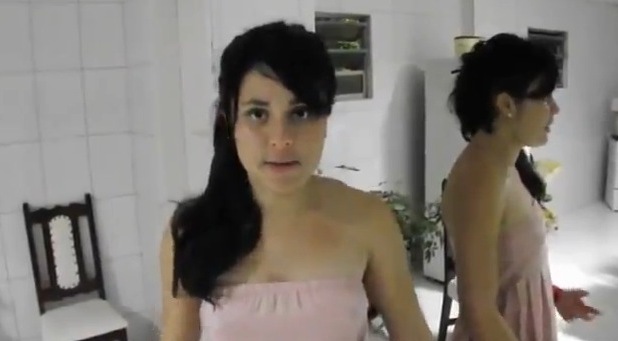 Rebecca told CNN: "I made up my mind right after my 18th birthday. That's when my mum suffered a stroke."
Since then, her mum has been unable to feed herself or go to the bathroom alone.
She has tried more conventional methods of raising money, such as getting a job as a waitress but the cost of getting someone to look after her mum meant it wasn't worth it.
A neighbour explained Rebecca's older sister passed away several years ago and she has never known her dad.
"She has no one to go, no one to help," said the neighbour. "This is the only solution she found."
But her mum doesn't agree with this solution, saying: "She should not prostitute herself."
Rebecca also rejected a local TV's network's offer to pay for the medical expenses if she stopped the auction, saying she also wanted to relocate with her mother.
Read more:
Student Catarina Migliorini sells virginity for nearly £500,000
Read more:
The Secret WAG - check out our brand new exclusive column