Babies can now clean up after themselves with the latest romper suit that has mop heads attached!
It has been launched by US internet firm, betterthanpants.com, and they're hoping to clean up themselves, after selling more than 100 in less than a month.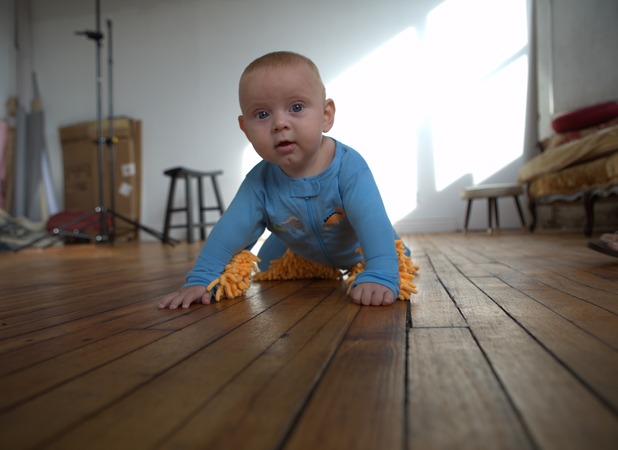 The idea is that while your baby is learning to crawl, they can also be doing the housework - while you put your feet up!
A spokesperson said the suits will "teach your baby a strong work ethic early on in their life."
Would you dress your baby in this? Let us know in the comments box below!
Read more:
Get the ultimate power nap and sleep at your desk with the ostrich
Read more:
Beat the stingy luggage allowances with the coat-bag