By Lareese Craig
With their glossy locks and polished make-up, they could have stepped straight out of an episode of Made in Chelsea. But this is the holy teen trinity responsible for banishing evil spirits Stateside.
These glamorous ghostbusters are getting quite a reputation for their public exorcisms in America.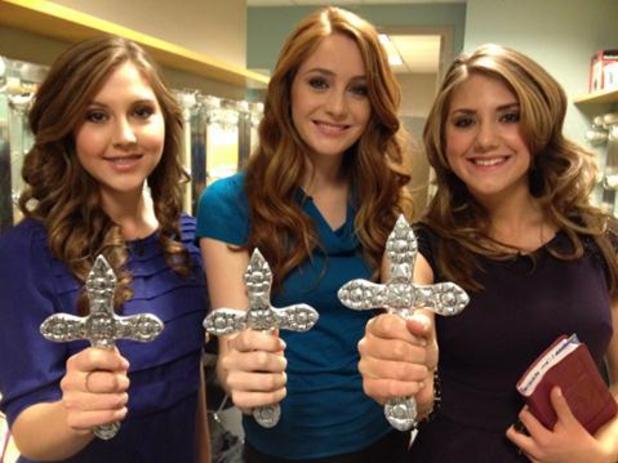 Brynne Larson, 18, and siblings Tess, 17, and Savannah Scherkenback, 20, met at a karate class in their hometown of Phoenix, Arizona, but now they're taking their combat skills to a whole new level.
The trio are trained exorcists and graduates of Reverend Bob Larson's exorcist school. The young demon-slayers were trained by Brynne's Christian clergyman and veteran exorcist dad, Bob.
He said: "They do an excellent job – it's very unusual for girls to do this. Based on my experience, half the US population is possessed."
Their latest session was with a woman named Cynthia. The dramatic ritual, which saw Cynthia vomit in a bucket, was said to have cleansed her of the Chinese demon inside her.
Brynne cast out her first demon when she was just 13. She says: "I got up on stage in front of 3,000 people and cast a demon out in Africa. I knew what was going on."
Move over Buffy, there's a new supernatural sisterhood in town – yikes!
Would you ever visit an exorcist? Do you know anyone who has? Tell us what you think in the comment box below.
Read more:
Beat the stingy luggage allowances with the coat-bag
Read more:
only one in five men brush their teeth every day - eeeew!