Student Catarina Migliorini has caused outrage by selling her virginity on an online auction for £487,000.
A Japanese man known only as Natsu put in the winning bid for the Brazilian physical education student, but he wasn't the only one interested.
Americans Jack Miller and Jack Right and Indian Rudra Chatterjee were also keen to meet the pretty young woman.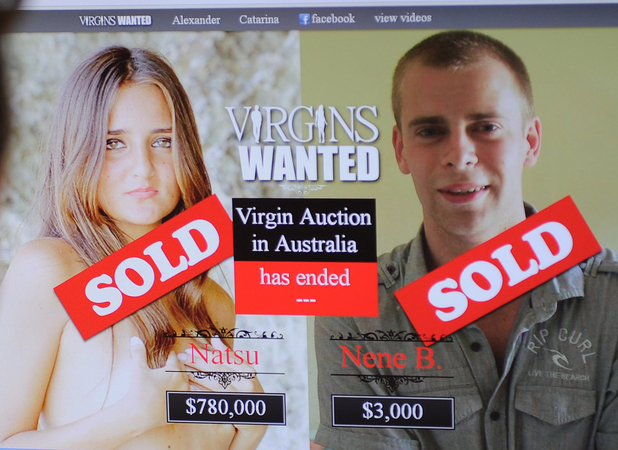 As Catarina goes to meet Natsu, she will joined by an Australian film crew for a documentary called
Virgins Wanted
. Natsu will retain a tight anonymity – although Catarina will be filmed before and after the act itself.
Sex toys are banned under the terms of the auction and a condom will be compulsory. Natsu will be tested for sexually transmitted diseases before they do the deed.
Catarina has come under serious criticism from all around the world, with many saying it is little more than prosititution.
She, however, states that it is no such thing: "If you only do it once in your life then you are not a prostitute, just like if you take one amazing photograph it does not automatically make you a photographer.
"The auction is just business, I'm a romantic girl at heart and believe in love."
The film will also follow a male virgin, Alexander, who was sold for $3,000 to a Brazilian woman known only as Nene B.
Catarina states that she will be using 90 per cent of the auction fee to build houses for poverty-stricken families in her home state of Santa Catarina.
Do you think this is prostitution? Tell us in our comments box below.
Read more:
Music turns us on more than touch
Read more:
UK hotspots for wealth and sex revealed