Only one in five men take their dental health seriously and brush their teeth once a day, a survey has revealed.
A study of 2,000 people aged between 25 to 65 has shown that females are the cleaner sex – when it comes to teeth, at least.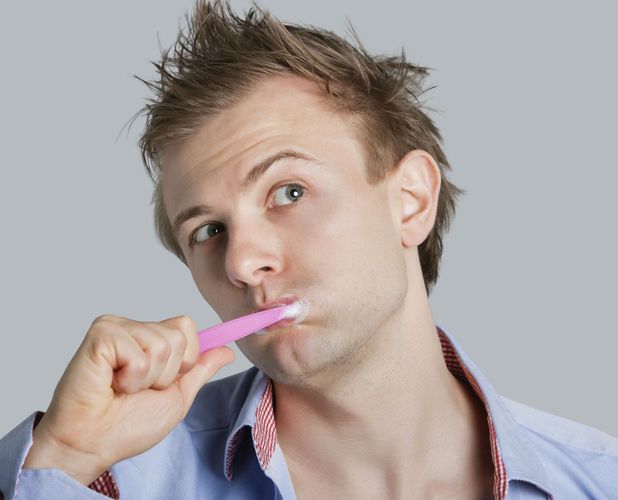 A shocking one in twenty men, however, go a shocking four days without polishing their pearly whites, whereas only one in a hundred women would wait that long.
The bad-breathed blokes claimed they were too busy to take care of their choppers, blaming partying and pressures at work for their lack of dental hygiene.
Women were also more likely to use dental floss and mouthwash.
We bet these men don't have girlfriends – they'd never get away with the morning breath if they did!
What would you do if your man didn't clean his teeth? Tell us in our comments box below and you could win £50!
Read more:
Are Marks and Spencer's 'real' models real enough?
Read more:
Assistant slaps boss when on facebook!