by Andrea Leebody
A teenager desperate for a double lung transplant has posted a YouTube video plea that has now gone viral.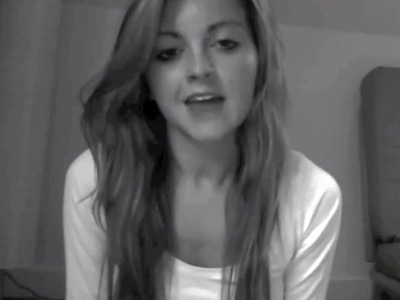 The heartbreaking three-minute black and white film shows Holly Periera - who suffers from cystic fibrosis and could die within three years if she doesn't get a new set of lungs – encouraging people to sign up to the organ donation register.
Brave Holly, from Buxted, East Sussex says: "There is nothing more I can do but I hope that call will come. Sadly I know sometimes it's too late and the call won't come on time."
Her illness causes mucus to build up and clog the lungs. Now that the 19-year-old only has 20 per cent of lung function left she might not see her 21st birthday.
Holly is just one of many people who have taken to pleading for transplant organs online, due to a shortage of donors.
Just last month a website launched in the UK, allowing people who need a new kidney to ask for the help of living donors.
Holly, a former student who gave up university because of her condition, reveals that it might be too late for her to be saved as she's a difficult match because of her tiny size and blood type.
However she hopes her video will make the public consider donating their organs to help others.
"If I can get just a few people to sign up which saves lives, even if it is too late for me, that would be amazing," she says.
To sign up to the NHS Organ Donor Register, visit
organdonation.nhs.uk
Watch Holly's plea below: