by Andrea Leebody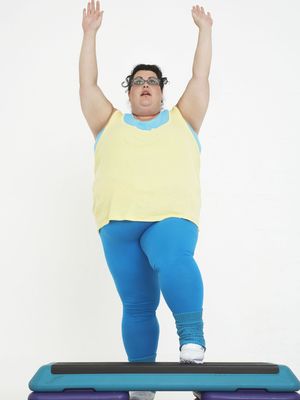 If you believe in being lucky, you might think there's 'fat chance' of you piling on the pounds.
But scientists have now discovered that those who believe in luck and spiritual fate are more to be obese.
This is because they're less likely to change their lives through their own actions (such as cutting out junk or hitting the gym) because they believe it's in the hands of the universe.
They also smoke and drink more than those who believe their life is in their own hands.
The team at the Melbourne Institute of Applied Economic and Social Research studied the eating habits of 7000 people to come up with their findings.
"Our research shows a direct link between the type of personality a person has and a healthy lifestyle," says Professor Deborah Cobb-Clarke, who led the investigation.
"Understanding the psychological under-pinning of a person's eating patterns and exercise habits is central to understanding obesity."
Read more Yours Truly: Real Life
stories:
EastEnders storylines inspired by the Bible
Saved by shaving: woman discovers cancer after nicking mole
The ringtone robber: thief hides twenty mobile phones in trousers