By Andrea Leebody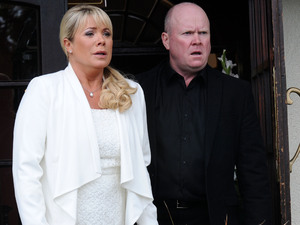 When you think of EastEnders, storylines involving two-timing, baby snatching, and boozing in the Queen Vic probably spring to mind.
But according to one of the soap's producers, writers actually get many of their gritty storylines from the Bible!
Despite Albert Square looking far from a Garden of Eden, Jenny Robins admitted they'd taken some "amazing stories" and "source material" from the Bible.
Bizarrely, she suggested long-serving characters such as Dot Cotton and Pat Butcher were likely to bear a resemblance to Moses, the Old Testament leader who's said to have parted the Red Sea with help from God.
She added that the soap's violent and sexy plots were like Bible "parables" in which "the good are rewarded, the bad are punished, and a hero is tested but refuses to give in or surrender."
"That could be a description of EastEnders or the Book of Job," Jenny says.
"In EastEnders the biblical parallels are almost numerous to mention," she added.
What do you think about this? Let us know below!
Read more:
Ex-EastEnders star lands role in Twilight!
Natalie Cassidy: Why can't people let me and boyfriend Adam be happy?
Cheryl Fergison: 'My Celebrity Big Brother eviction was fate'