by Andrea Leebody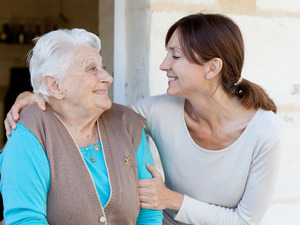 Grannies are loved for many things – feeding you homemade biscuits from their tin, knitting cosy jumpers, a vintage handbag or two...
But, having been around the block a few times, they're also pretty good at giving out advice.
Now a new book called
Grandmother's Wisdom
, sees gran-of-five Lee Faber share her pearls of wisdom on everything from cooking, cleaning and gardening to bringing up kids and curing ailments. Apparently it involves lots of vinegar and lemon…
Five of our favourite 'gran tips' from the book include:1.
If you bite your tongue, place a used, wet teabag on it to ease the pain.
2.
To cure hiccups, drink a glass of warm water with one teaspoon of cider vinegar mixed in.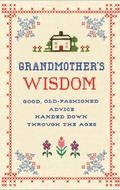 3.
To test whether an egg is fresh, fill a deep bowl with warm water. Gently submerge the egg. If it sinks to the bottom and lies on its side, it's fresh. If it sinks and stands upright, it's a few days old. But if it floats, beware – it's rotten.
4.
To stop mosquito bites, eat food rich in vitamin B1, such as wholegrain cereal, porridge, brown rice, diary products, red meat and nuts. It puts them off biting you.
5.
To make sure you get rid of every shard of glass after a breakage on a hard floor, dampen a sturdy sheet of kitchen roll and wipe it over the area. Do this several times, using new paper, and you'll pick up all the flecks of glass.
Grandmother's Wisdom by Lee Faber is published by Michael O'Mara, £9.99.
Read more Yours Truly: Real Life stories
Mum shaves numbers in kids' hair to tell them apart
Jodi Field advertises her bum for sale on Ebay
Long suffering mum is real winner after son wins lottery