The idea of skinny-dipping with a group of strangers might not be everyone's cup of tea, but for the Secret Swimming Club it's the perfect way to attempt to break a world record.
The brave nudists stripped off at a lake near the Wilderness Festival at Cornbury Park in Oxfordshire, with hopes of breaking the record for the world's largest skinny-dip.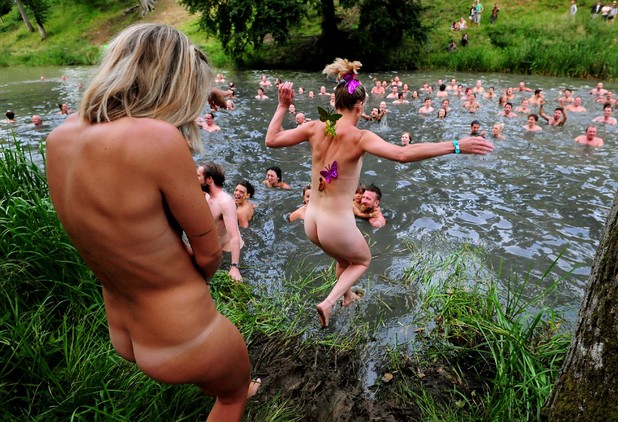 The event also marked the launch of the new Secret Swimming Club, which aims to bring people together each month to swim in beautiful and wild waters, completely starkers!
But if you're planning on gatecrashing you're out of luck, as the location isn't revealed until the very last minute and will only be known to those in the secret community.
Secret Swimming founder and the man behind Secret Cinema, Fabien Riggall, said that so far the club has been a great hit: "When you go skinny dipping late at night on a beach somewhere with a group of friends, it's an amazing experience.
"It's fun. I think our audience is looking for ways of doing things that are a bit different."
It has yet to be confirmed whether the club broke the world record, but either way, it sounds like this lot don't need an excuse to get their kit off.
Would you be brave enough to skinny dip with strangers? Let us know in the comment box below.
Read more: Kim Kardashian's bikini round-up
Read more: Cheryl Cole reminds Tom Daley about diving lesson