From the moment I woke up to see sunshine streaming through my bedroom window to the minute we waved goodbye to our most drunken wedding guests... The Boyo (Husbo?) and I had the most incredible day.
It went beautifully. A team of our brilliant mates helped us to set up the venue bright and early in the morning, then I headed back to mine with my bridesmaids to get our pamper on.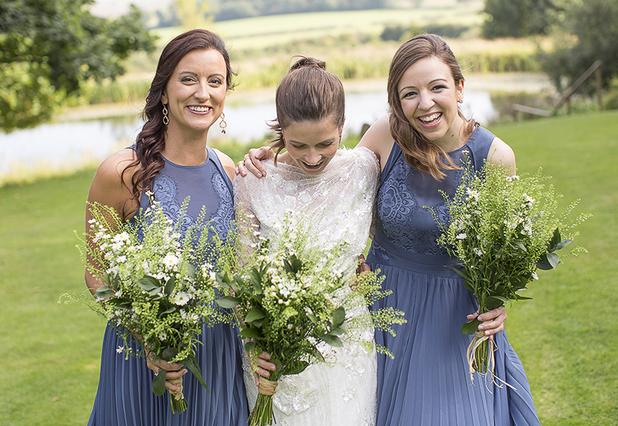 After slipping on my dress and sipping my first glass of champagne, I was ready to get married, and seeing The Boyo's face as I walked down the aisle is a memory I'll never forget.
We drank, we laughed, we danced, we ate... a lot. I'd like to say a huge thank you to everyone who came and made it the most brilliant day. And thanks to all of you for following my wedding blog, it's been so much fun!
Over and out x