We've all heard about Bridezilla-syndrome, right? Where even the most chilled out of girls turns into a crazy, three-headed beast the very minute she gets engaged?
Well, I've been pretty smug about the fact that it most definitely would
not
be happening to me.
I wanted wedding planning to be fun, relaxed and calm, and I think we've (mostly) succeeded - one friend even said this to me: "You seem so relaxed!"
If only they knew the truth... there is one very specific area of my wedding planning where I am not relaxed at all, I'm positively mental.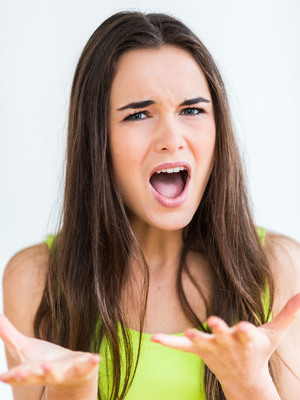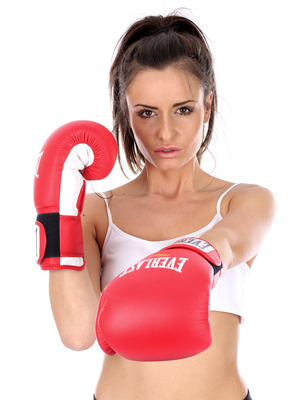 It dawned on me the other day, as I barked instructions down the phone to The Boyo, thus: "HAVE YOU BEEN FOR A RUN TODAY?"
"Erm, no, I haven't got time," was his response. Me: "I'm getting up early just so I can fit one in..." *pregnant pause*
Yep, I've gone keep-fit crazy.
There's something about the idea of wearing a wedding dress which makes me want to be in the best shape I possibly can on W-day.
So I've been re-capping some old tips and advice from my wedding blog, making sure I eat healthy foods and trying to fit in a couple of runs a week, too.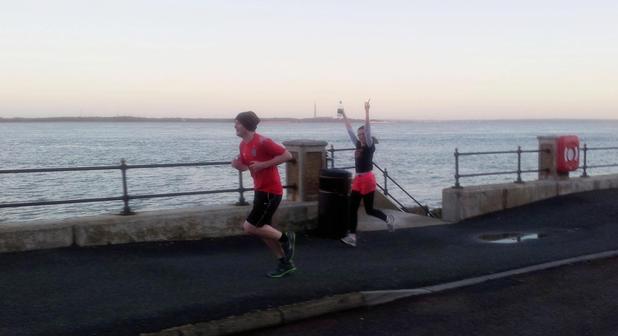 I also tried a taster session with a personal trainer called Nick, who
is built like a brick s***house
has developed specific PT sessions for brides-to-be.
Nick, who runs Moose X-Training, didn't take any prisoners. He had me running around the park wearing a parachute on my back. I may not have looked like the coolest kid in town, but it was ruddy hard work!
After 45 gruelling minutes - in which I boxed, attempted to lift a medicine ball, did planks, sprinted, lunged, the list goes on - I was knackered. But it was really useful, because I learned the areas of my body which need work (I have the upper body strength of a Borrower) and, as a gymophobe, I loved working outside in the fresh air. My thighs hurt for DAYS after.
I'd always thought getting a personal trainer would be way out of my budget, but if you do your research, there
are
ways to make it work.
Lots of PTs offer group sessions for the same price as an individual session. Time with a pro and the opportunity to work out with your bridesmaids? Result! Also, check out introductory offers as a lot of people will give you a free consultation, too.
Not long after my session, I had my final dress fitting. Hello, nerves!
Thankfully it fit like a dream and getting it on made me feel SO excited about our wedding day.
Hopefully that means I can chill the heck out about my fitness regime and stop attempting to boss my boyfriend around over his. TWO WEEKS TO GO!
Check out www.themoose.uk.com