I'm back at my desk and fresh (well, maybe fresh isn't the the most accurate description) from the most amazing weekend EVER.
My hen do. The weekend where my favourite women in the world gathered to get drunk in a field in the middle of the rural West Country.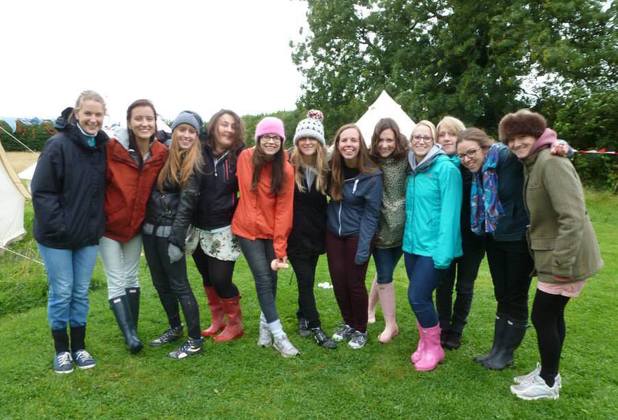 Here's what went down. My bridesmaids busied themselves planning the ultimate weekend while simultaneously keeping everything a secret from me. All I knew was when to book time off work, and I only discovered that after reminding Bristol Bridesmaid that it might be useful information to have.
Totally clueless about what we were up to, let alone where we were going, I crammed the majority of my wardrobe into a rucksack (and approx. three other bags) to cover all eventualities.
On Friday afternoon, two of my London-based besties came to pick me up and we spent the next four hours hurtling through the countryside in a Mini, troffing crisps, singing Kylie songs and scaring workmen during a rowdy charge through a service station.
We pulled up as the sun was setting over an idyliic glamp site… We'd be sleeping in tipis Cath Kidston herself would be envious of. Happy face!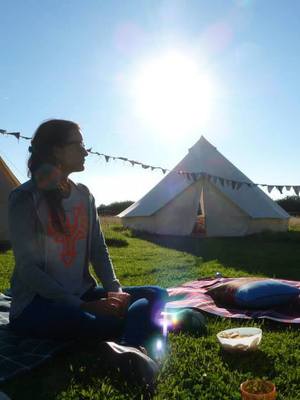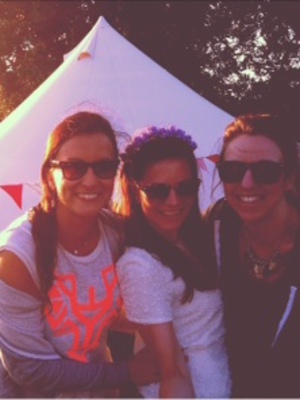 And so the next 48 hours were spent drinking way too much Prosecco, eating homemade treats, proving unsuccessful at penis hoopla, going on a country walk and dodging all the sheep poo, learning that The Boyo knows more about me than I do thanks to a rather revealing game of Mr and Mrs, having a squat off (obvs I won - I'm a bride on a mission)... the list goes on.
Wierdly, I didn't get much use out of the two post-shower outfit options I'd packed. I did, however, get cajoled into wearing a questionable-looking corset.
It was crazy good. On the last day, I burst into tears when the girls presented me with a book of memories and a beautiful picture. Hash tag, omg.
Thanks to all the chickens on the hen, what a bunch of legends.