Milestone moment… I've now got just three months 'til my wedding day. Deep breaths!
So I'm starting to think about getting in shape and, considering I've been glued to
Chloe Madeley
's Twitter feed ever since she began sharing pics of her mega hot body online, I thought she'd be the perfect girl to get some tips from.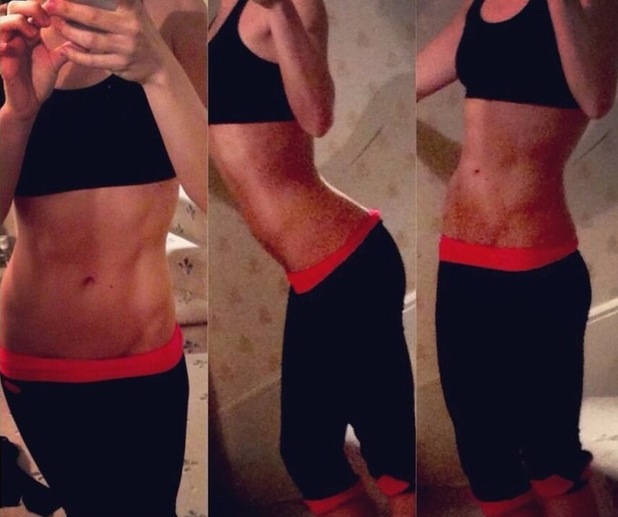 Chloe's lost half a stone since she started working out with her personal trainer boyfriend, Danny Young, and says she's gone from a size 10 to a small size 8.
"Within 2 weeks I was seeing a difference in my body, and after 12 weeks my body had totally changed," the 25-year-old tells me.
She's practically cut out alcohol – which, btw, she totally recommends for feeling super healthy – and says: "I train between 5 and 6 days a week, for about 45 minutes a day.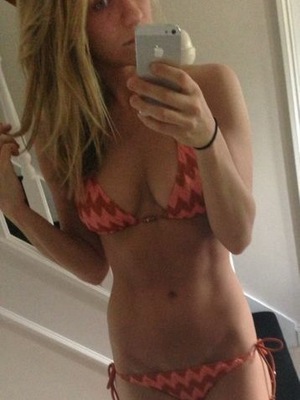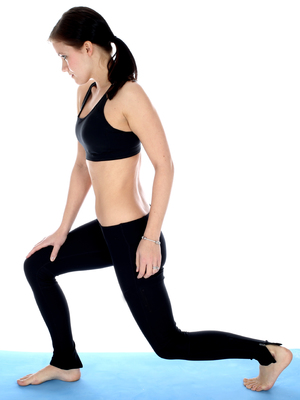 "I mix cardio and strength work, but sometimes I just focus on weights, which has made a huge difference to my body."
Chloe also recommends revamping your diet: "What you eat is half the battle, if not more. I'm not saying you should go on a diet, I'm suggesting you eat clean, healthy things that will give you energy.
"Ditch white carbs, sugar, and anything processed. I eat small meals or healthy snacks every three hours."
OK, this all sounds pretty sensible to me! Now, helpful Ms Madeley has put together some targeted tips for us brides-to-be, so whatever type of dress you're wearing on the day, you can do some moves to get the part of your body on show in shape.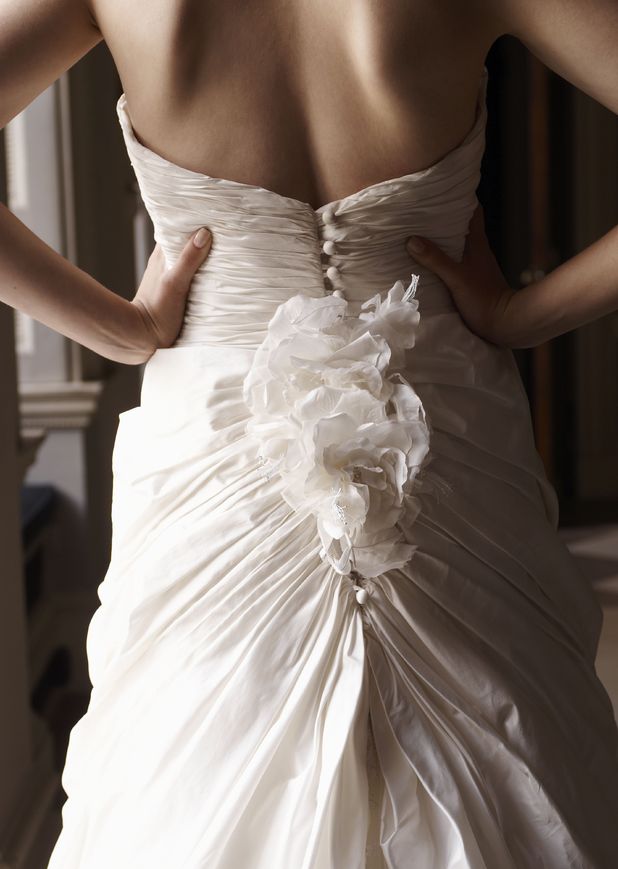 Showing off your arms in a strappy dress?
"If you're not a member of a gym, you can get strong, lean arms by doing tricep dips on a park bench and pull ups on a goal post. And if you are a gym member, lifting weights will work wonders. Running and swimming are also a great arm toners."
Showing off your shoulders in a strapless dress?
"Use the same tips as above, and try hand stands too."
Showing off your back in a backless dress?
"I train my back once or twice a week at the gym, use weights, and after 3 weeks I saw a huge difference. Ask a gym instructor to show you the ropes, as weights are subjective to each individual person.
"The Superman is a great exercise for strengthening your back and core – lie flat on your stomach with your arms out in front of you and your head facing forward, then lift one arm and the opposite leg in the air for a count of two, squeezing your muscles as you stretch. Swap and do the other arm and corresponding leg. Do 12 reps."
Showing off your bum in a fishtail dress?
"Toning your butt doesn't require a pricy gym membership, because daily lunges and squats will make a huge difference."
Showing off your calves in a short dress?
"Calf raises are super easy. Stand on a step, holding on to a banister for balance, and move your feet to the edge so your heels are hanging off. Keep you abs tight as you lower you heels down to the ground, hold for two seconds, then pull yourself up onto tip toes and hold again. Do 15 to 20 reps."
Thanks Chloe! She's also just launched her new fitness website which is worth checking out...
www.fitnessfondue.com