With so much wedding stuff to be organised, it's easy to forget that us brides-to-be need some me-time too.
OK… YUK! The phrase 'me-time' is now being vetoed from my blog. But you get what I mean.
So when an email landed in my inbox, inviting me to a QVC press event here at
Reveal
HQ and offering a Margaret Dabbs medi-pedi, I was ALL. OVER. IT.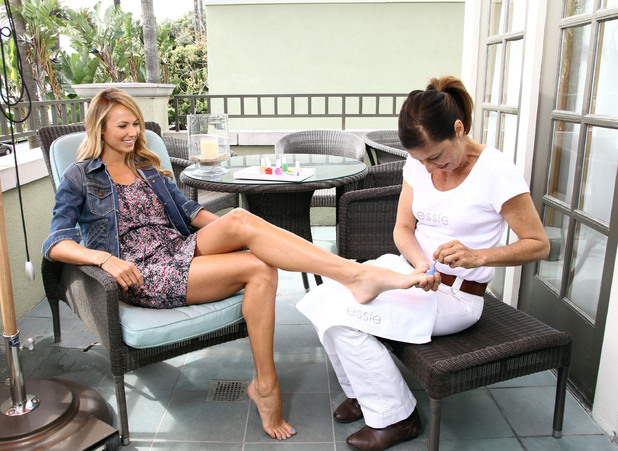 You know how I've been
obsessed with nails since I was little
? Well, it's ditto for feet (not in a weird way) and I've wanted a medical pedicure forever.
They
are
a bit different to your bog-standard pedicure, but I can now vouch for the fact that there's no better way to get your feet in tip top condition for your wedding day.
There's no cooing over tickly bubbles while your feet are submerged in a water bath, or fannying around with pretty nail polishes here. Nope, the aim is to buff, polish and smooth your feet into the best condition ever.
What more could a bride-to-be want? So off I pottered, to meet one of Margaret Dabbs' principal podiatrists, Tamara. Or Tamara The Legend, as I now like to call her.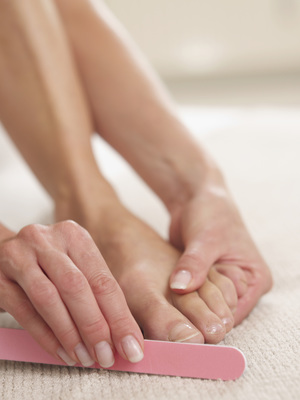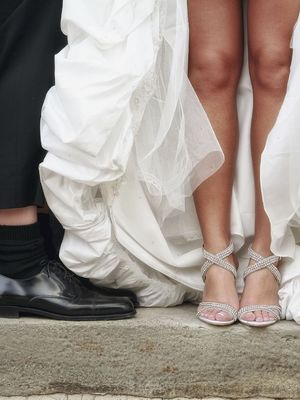 I plonk myself down and Tamara starts firing away questions about my foot care regime. Frivolous chit-chat about holidays or the weather is not on the cards today!
Then, she gets to work. She files, she blitzes stray cuticles, she buffs away nail ridges, and suddenly, we're done. Now, I don't want to be overdramatic here, but my feet look ah-mazing. So soft! So shiny! So NO need for nail varnish.
I float back to my desk and
don't do any work for ages because I'm in foot heaven
get back to work.
Tamara has some tips for brides to be, and the good news is, you don't have to fork out loads of money on regular pedis to get great results.
"I'd recommend one medi pedi, to find out what areas need attention and the best way to deal with them," says Tamara.
From then on, it's DIY. She suggests keeping an exfoliating foot mousse in the shower, to slough off dead skin cells, a few times a week.
Coupled with regular use of a foot file – "use it on dry skin, not wet," she stresses – and any hard skin will be long-gone by wedding time.
Next stop, get those tootsies moisturised! Tamara used an oil on mine, followed by a foot lotion to seal it in. "Do this for a good six weeks before your wedding," says Tamara. I'm not about to argue.
Check out
www.qvcuk.com
for Margaret Dabbs products.