Let's be honest: the best part about getting married is getting the ring, right? So choosing the right one for you is important. Which is why it may be worth leaving your laptop open on this page for your boyfriend to stumble across. No pressure, boys…
As our
Vegas wedding
was somewhat of a last-minute decision, me and my then-fiancé Tom went shopping for my engagement ring together (phew! I hate surprised) And where did we head? Why, to Tiffany & Co of course.
We were initially window shopping but were pleasantly surprised to find the rings aren't all as expensive as you'd expect and so I came away a very happy girl, complete with my blue box for safe keeping.
But the matching wedding ring for our big day this summer? Plus Tom's wedding band? That's something I didn't anticipate.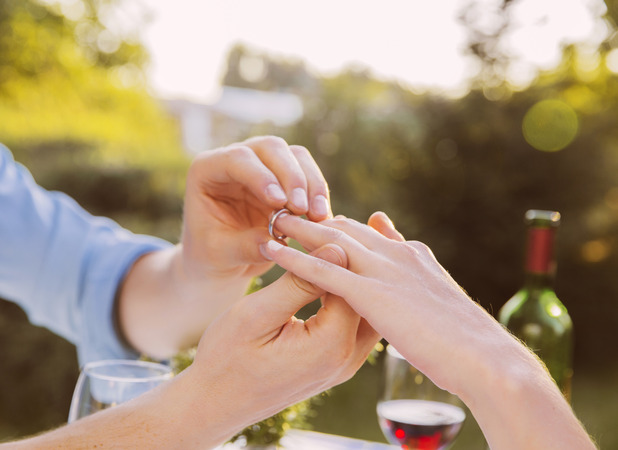 So I quizzed Simon Phelan of Milton Keynes based
Phelan's Jewellers
who is responsible for finding hundreds of brides their dream bling for his expert advice for finding the right ring for you…
What are the common mistakes brides tend to make when choosing their dream ring?
Everyone's idea of the perfect engagement and wedding ring is different. However, the most common mistakes made I believe are image distortion on advertisements and the importance of the carat (weight) of the stone(s). Many couples or grooms come to us with an image they have seen on websites or Pinterest and unfortunately, the majority of these pictures are heavily magnified, giving an unrealistic viewpoint to the prospective buyer.
Good to know! Anything else?
The carat weight of the item is a big factor in buying engagement and wedding bands and, more often than not, customers will have a set 'size' in their mind before trying it on. But the best way to make sure you get the best ring to suit your finger and style is to try on lots of different size and design variations within that 'family' of must haves.
Well, that sounds like fun! What other common misconceptions are there?
Bigger is not necessarily better! The colour of the diamond (how colourless the stone appears) and its clarity (how clean the stone appears) are important factors to think about when purchasing as these can drastically change the appearance of a stone.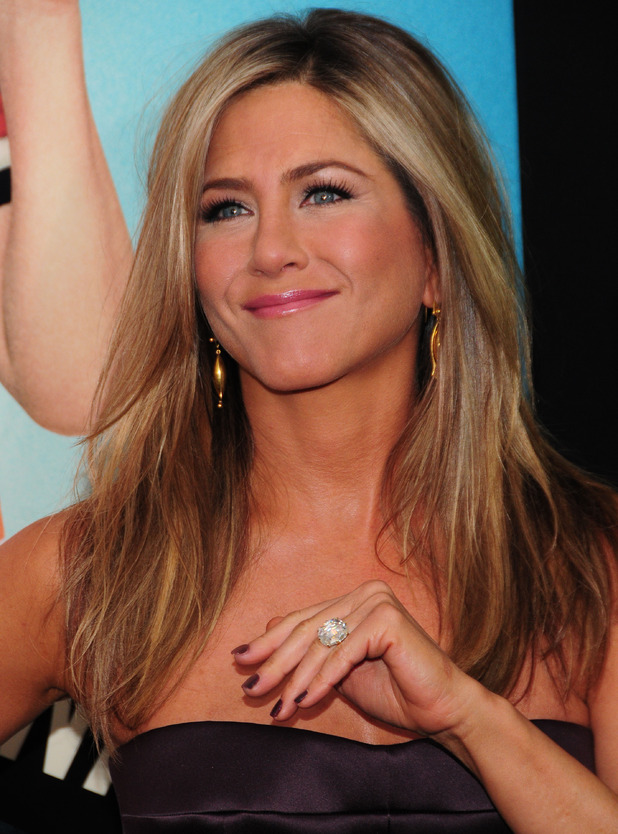 Carat, clarity, cut… Help! What do these bling buzzwords actually mean?
A carat is the weight of a stone. This is not the same as gram weight however - for example, three grams does NOT equal three carat.
The carat weight can be affiliated with its size, for example the bigger the stones carat weight, the larger the stones proportions. But don't get confused with a STONES carat weight and the TOTAL carat weight. For example, two rings could weigh the same carat in their entirety, for example 1.00ct, but one could weigh this total across one stone, and the other across twenty stones, Monetarily the singular stone has a higher retail value than that of its comparative.
What's the one piece of advice you'd give?
Always remember that quality over quantity usually wins every time! As a guideline when purchasing your rings, I recommend for all types of stone cuts to aim to stay in the top four colour grades (D-G) and VS2 clarity to ensure a colourless, clean appearance. However, in cuts such as Round and Princess, the clarity can be slightly less and still maintain its appearance due to the number and positioning of the facets (the cuts inside the stone).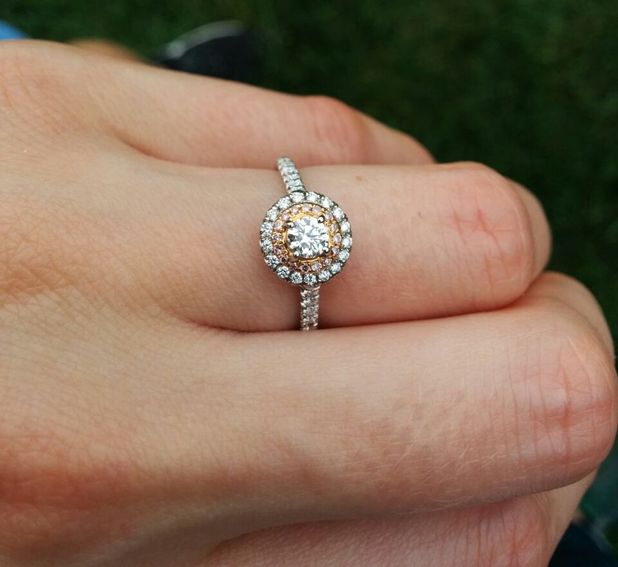 Woah, there's a lot to learn! What do all these types actually mean?
There are hundreds of different types of stone cuts, each providing its wearer with different visual effects. The most popular of these include, Round Brilliant (circular), Princess (square), Pear (teardrop), Marquise (diamond), and Emerald (rectangular).
What new trends have you witnessed?
Diamond set wedding bands have now truly engrained themselves turning them from trend, to staple with more Brides choosing diamond set rings over traditional plain bands. Personally, my advice would be for any couple choosing engagement and wedding bands not to feel pressured to conform to current fashion and trend must-haves. Remember, this is YOUR wedding!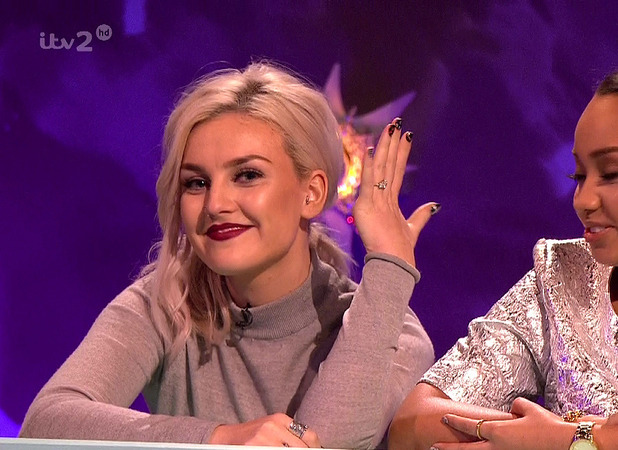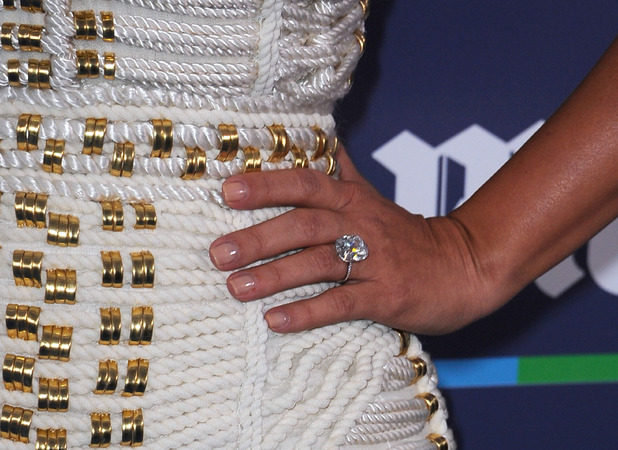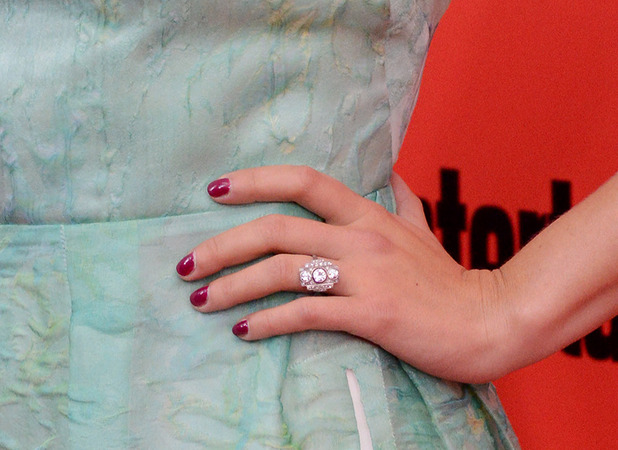 Is it easy to copy celebrity mega rings on a budget?
Of course! If there's a particular style that the couple like, we recommend bringing in pictures and we can then create a bespoke piece tailored to the individual, based around the components of the existing piece making it unique and always within the couple's ideal budget.
So a Kim Kardashian-style rock is within reach for us mere mortals, then!
When it comes to the all-important surprise factor, whilst knowing and feeling confident you have purchased a good quality item according to the price paid, try not to feel overwhelmed and confused with literature and education. First and foremost, it's about the overall look. So whether it's £1.00 or £1000000.00, if your partner is going to love it, then that's all that matters.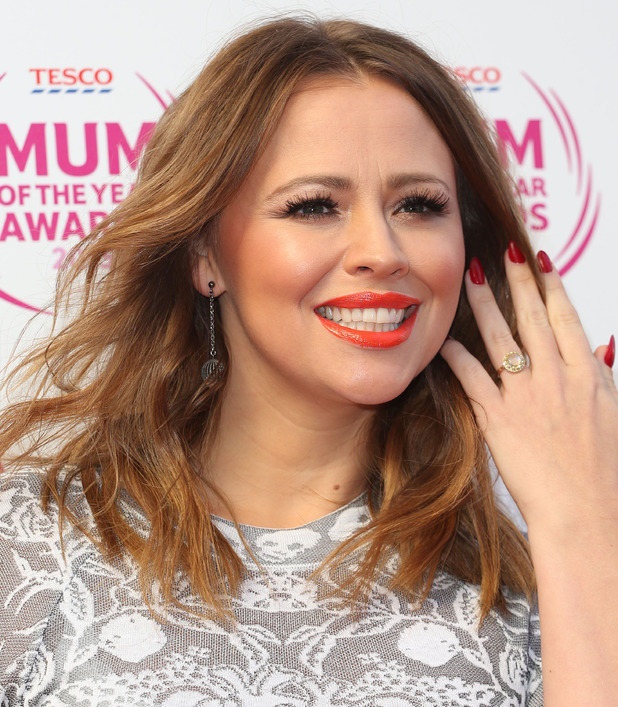 Finally, which is your favourite celebrity engagement ring of all time?
I am an avid fan of Elizabeth Taylor - her collection of jewellery in general was just breath-taking so, naturally, her engagement ring from Richard Burton [pictured below] is a clear favourite.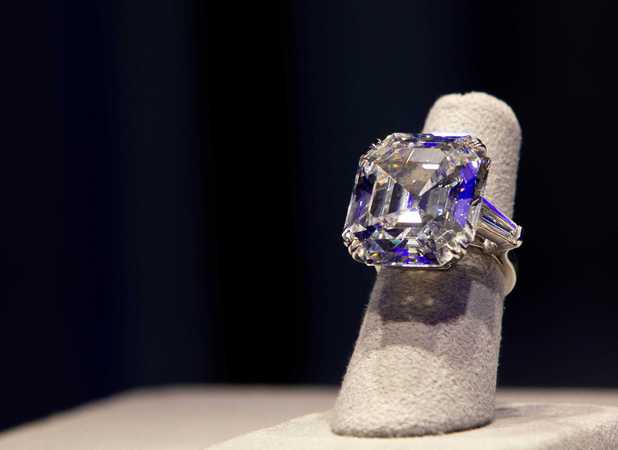 Thanks to Phelan's Jewellers