Place settings, favours, the first dance. Getting too caught up in the small details of the day (as I'm finding) and spending too much time deliberating over small details (seriously, Emma, make a decision!) just isn't worth the hassle.
After all, how many weddings can you remember specifically for the lovely table cloths or the pretty chair covers? Exactly.
But one details worth spending some time deciding on and devoting a key slice of your budget to is the flowers. I really had no idea how much flowers cost – the most experience I've had in this department after all is buying a bunch for my mum every Mother's Day in Tesco (Interflora if I'm feeling flush) Sorry mum!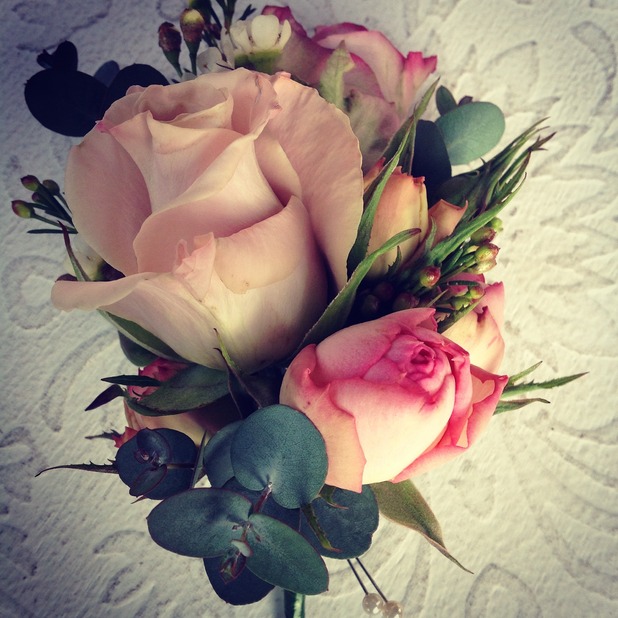 But after shopping around for a couple of quotes and getting my head around the difference between a delphinium and a dahlia, I've made some head way and decided what I can and can't live without.
Like anything, I shopped around before settling on a florist. I got a couple of quotes from local florists I found from recommendations and wedding magazines. I eventually found
Jessica Rose Flowers
after attending a local wedding fair.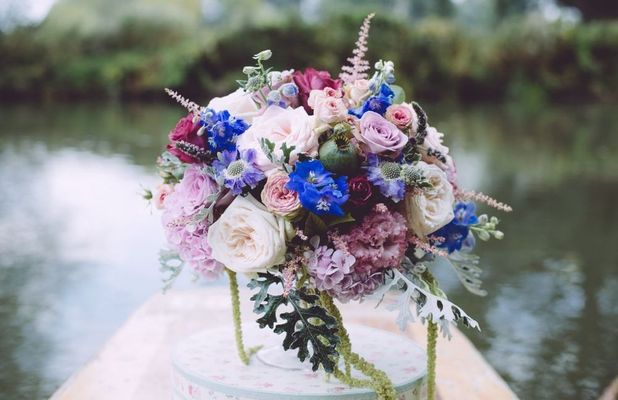 Meeting face-to-face and seeing your florists ideas in reality is key. I was instantly sold when I got chatting to Jessica about my ideas for my (whoops our - sorry Tom) special day which she was enthusiastic about and offered her own suggestions. She set about pinning to my Pinterest board and suggesting budget saving tips (more on that below) which have enabled me to cleverly maximise my budget for maximum floral effect.
Of course, like any bridezilla I had my heart set on peonies (Blair Waldorf eat your heart out) – but alas, I was disappointed (but my bank balance relieved!) to find out they aren't in season for my summer wedding. Perhaps a good thing in hindsight.
I even tried my hand at DIY. Take a tip from me, girls. Flower arranging is best left to the experts! I did my research by visiting London's famous Columbia Road Flower Market but I have to admit I was pretty overwhelmed by the sheer choice. Who knew there were so many types of roses, eh?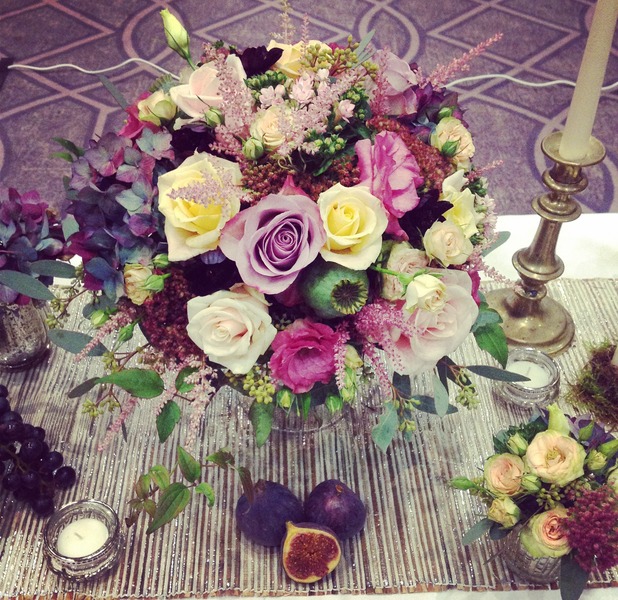 I even tried and tested some 'ever lasting' statice flowers to see how they'd hold up. Not very well was the answer. Back to square one…
After scouring Pinterest for ideas and inspiration, I set my heart on a floral crown rather than a veil (well, it only seems right seen as though I'm a
faux bride
after all). In keeping with our laid back, country fete style theme, I wanted the flowers to reflect that and spoke to my florist about having wild flowers and English country garden style bouquets and arrangements.
Bloomin' heck! It's a lot to take in. But I think I've settled on my flowers now. But the dress? That's another matter altogether...
Jessica shares her top tips for blooms on a budget…
"Getting married is an exciting time for brides, grooms and their whole family. Unfortunately it comes hand in hand with the dreaded B word... budget! Every couple will have one, some large and some small but whatever yours might be there is a floral solution to make your day as pretty as can be.Being realistic about what you can achieve with your money is important.
If you have no idea how far your budget will stretch then talk to your florist and they will be able to advise the best designs and flowers to achieve your style and theme.If your budget is tight but there is a specific flower you really want then it may not be out of your price range. Just use your choice bloom where it matters the most, such as in your bouquet and top table, and then use substitutions in other areas. For example, you could use peonies in your bouquet but roses in complimentary colours in your table centres. Voila!
Some rose varieties can be pricey, especially during the height of wedding season, but with so many varieties on the market, a suitable colour match can usually be found.Flowers bought within their season usually provide the best value for money. If your budget wins over the flower choice then trust your florist to make the best decision on your flowers working within your colour scheme and style.
"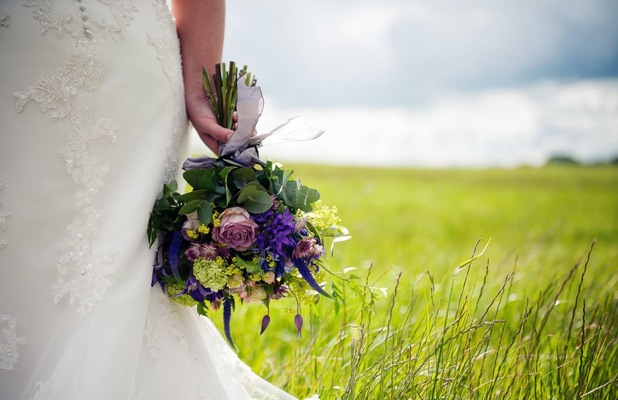 Seasonal flower guideSpring
Ranunculus, tulips, narcissus, muscari and hyacinth. Embrace the fresh and delicate spring flowers and enjoy the scent they bring to your day. Use soft pastel shades and tie your bouquets simply with vintage lace or pale blue ribbon.
Summer
Delphiniums, stocks, daisies, snap dragons, ammi, scabious and blousy garden roses. This is the time in the garden for floral abundance and colour. A mixture of colours in a relaxed and textural style will reflect the season.
Autumn
Hydrangea, dahlias, roses, blackberries, rosehips and coloured leaves. You can make your flower arrangements truly opulent and use figs and poppy heads within the arrangements. Mix deeper colours with a touch of the softest pink.
Winter
Amaryllis, narcissus, pussy willow, roses, berried eucalyptus and eryngium. Make use of the Christmassy dark green foliage and use wintery whites in contrast for a real jump into Narnia. Don't be scared to add a touch of sparkle.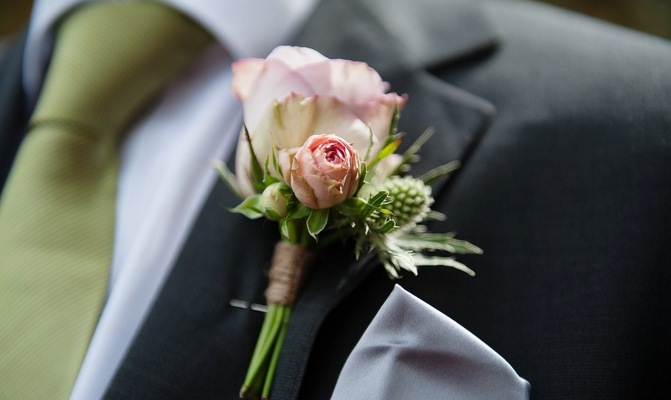 Being budget savvy
Be clever with your arrangements; zinc buckets of flowers can line your aisle then be used on your table centres or window sills around your venue and even be given as gifts at the end of your day.
Large urn arrangements from the church can be moved to your marquee or venue and placed aside doorways or your top table.
Clusters of small single stem vases can look just as effective as one large centrepiece if styled with a little imagination.
Hydrangea are a perfect wedding flower and although a single head can cost upwards of £5, they can be broken down and go a long way when producing arrangements.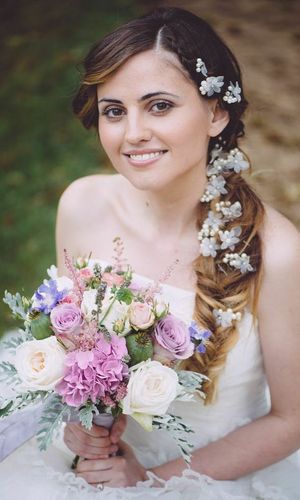 BouquetsBride
Hand-tied brides bouquets are more cost effective than shower bouquets due to the time and amount of flowers used to make them. Hand-tied bouquets have become much more common and are seen as less formal than their counterparts. There is a trend emerging for much looser, textured and trailing bouquets which look fabulous. They are made in the hand-tied style with stems exposed and can look as flamboyant as you need them to be.
Bridesmaid
I always prefer to do bouquets for bridesmaids. It helps to have something to hold when going down the aisle, a bit of a security blanket. Single stems of hydrangea can look quite effective if you are on a tight budget. Wrist corsages may also be an option although my personal view is that they are awkward and get knocked around.
DIY wedding flowers
I have mixed views on DIY wedding courses. Firstly, florists take years and a lot of hard work to earn their skills and reputation. Somehow passing all this on to a team of friends and family in a day seems impossible to me. Secondly, the added stress on the run up to a wedding can be overwhelming and thirdly it may not be cheaper once you have paid for their training and expertise.
Your florist may be able to assist you in your displays by making the majority of arrangements and then helping you to make bouquets and button holes. You then have back up if it all gets on top of you. Having said this, there have been some fantastic and beautiful floral arrangements produced by DIY brides and they have truly enjoyed the process and outcome.
If this is the route for you, be honest about your own time constraints and creativity. Enjoy it and don't get too hung up if they don't look perfect, they will have been made with love.
Dos and Don'ts
DO find a florist whose style and ideas make you excited.
DO be honest about your budget and expectations, they will be able to give you the best advice on what you can achieve.
DON'T forget to book them as soon as you can so as not to miss out on the date.
DON'T get too hung up about specific flowers, if one thing becomes unavailable, trust them to make substitutions. You will still be marrying your perfect person even if your peonies are out of season.
Thanks to
Jessica Rose Flowers
Next time: picking your bling
Join in the conversation on Twitter using the hashtag #revealweddingblog