Perhaps the most important part of wedding planning (ok, ok - but it's certainly up there with The Dress, right?) is picking a photographer who will capture your day so you can remember it in perfect detail, forever.
In Las Vegas for our
previous wedding
, we were fixed up with The Little White Chapel's resident photographer, the lovely Chatwin who also acted as our witness (who says men can't multi task?).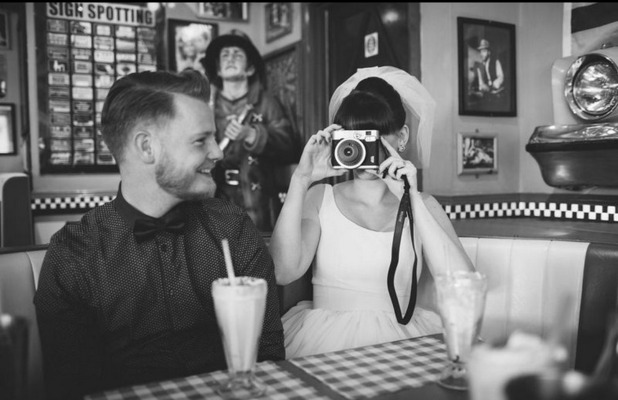 We expected the pictures to be fun and cheesy, but looking back they are so much more than that. And so we want out second wedding to do exactly the same, except this time with our friends and family on board.
Of course we'd all hire Mario Testino if we could afford his services. After all,
Kate Moss
can't be wrong. And the first thing I was unprepared for when planning our big day (and there are many, of which we'll come to believe me!) was just how much wedding photographers cost. Not to mention the subsequent albums and photos… seriously. It's a lot.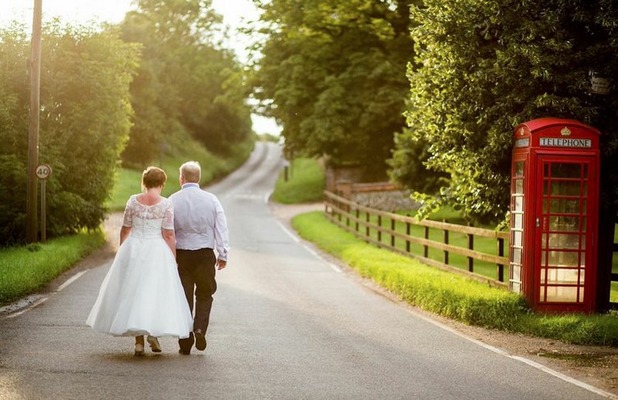 Initially, we decided as we'd already had our official nuptials, we'd forgo a snapper this time around and make do with asking our guests to Instagram to their hearts content with the hashtag #tomandemmagethitched. But after speaking to a few people who raised eyebrows at this decision, we decided to think again. After all, all that wedding Prosecco could make for some pics which may require more than a filter to do our day justice.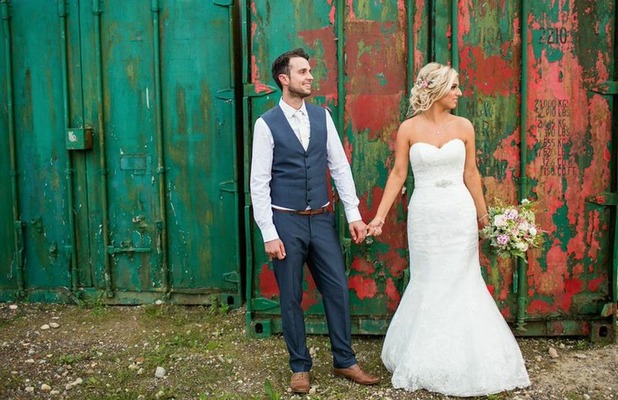 So after shopping around and asking our Mr & Mrs friends for recommendations, we came across the super talented and lovely
Binky Nixon
.
As we're planning our day at relatively short notice, we weren't surprised to see that Binky was already booked up for our date. Boo.
But with budgets already higher than anticipated after we decided to opt in for a photographer, we came up with a clever way of cutting costs by asking Binky's apprentice
Sally
to shoot our big day.
Sally has spent three years learning her craft under the watchful eye of camera maestro Binky and so we're confident she'll do a great job.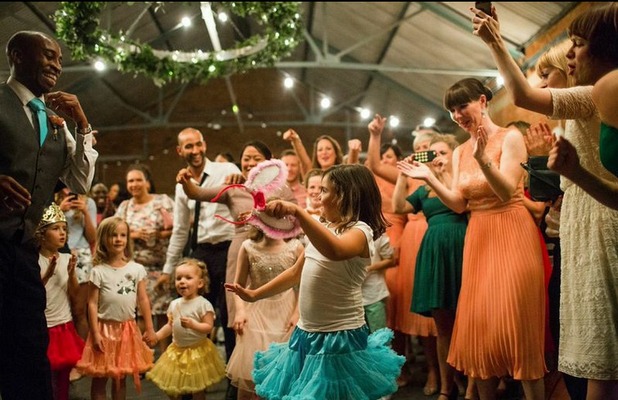 We met her at Binky's uber-cosy Bedfordshire studio for a cuppa to discuss our day and how she could work with us. Her huge network of wedding contacts and brilliant ideas has inspired us to make our big day as unique and true to us as possible.
Everything from the funky welcome pack we received after signing on the dotted line (complete with biscuits and a slate heart with our initial etched on no less) to her friendly manner, made us know we'd found The One.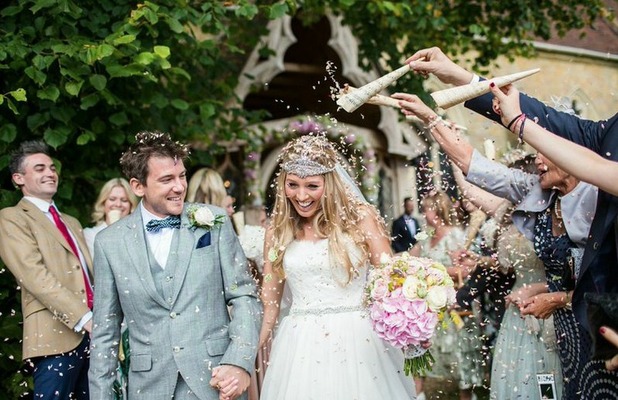 Looking back at your photos will bring back the emotional feelings of the most special day in your lives, so picking a photographer who suits you is vital.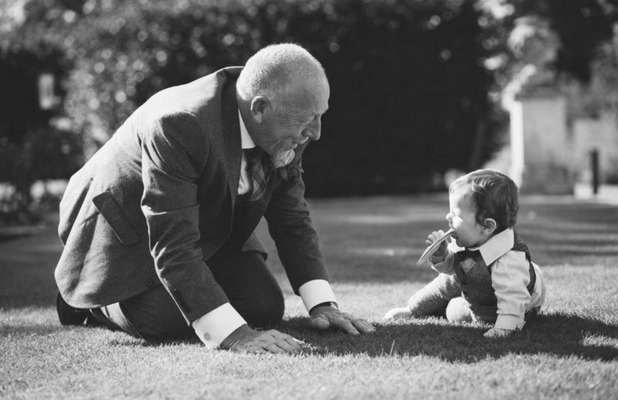 Binky gives her top tips to make your day go off with a hitch.
Capturing the getting ready shots is a lovely part of the day. Try to ensure where possible that the room is tidy and well lit. Photography is all about light and you are guaranteed to get great shots if you are in a well-lit airy room.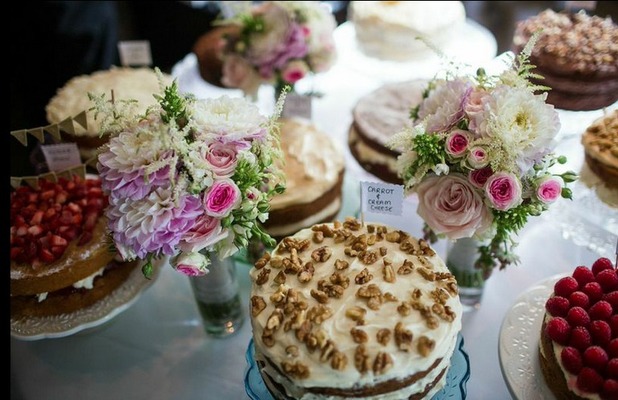 Where are you getting married? Some churches have certain rules as to where the photographer is allowed to stand. Some civil ceremonies also have these rules so be sure to establish these before hand to avoid disappointment.
Factor in some time after you are married to chat with your guests. It sounds silly but if you don't, before you know it the day has gone and you don't feel like you have spoken to any one.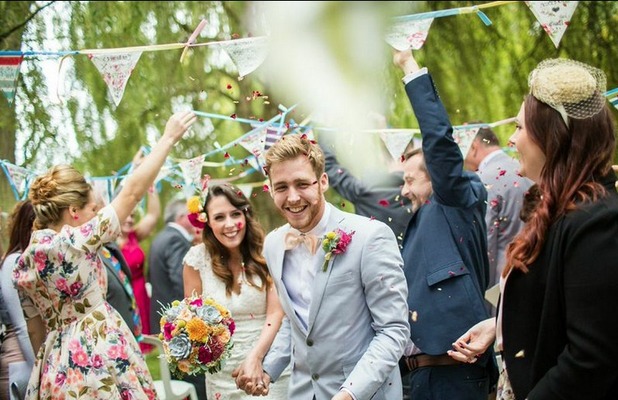 Don't get hung up on the weather. It is what it is and there's nothing you can do to change it. Maybe invest in some bright brollies or maybe some wellies which will make for some eye-catching
shots
. Try to be open to shifting things around should the heavens open. If it's rubbish weather when you are due to do your couple shots, you can always leave them until later.
Speeches are fantastic opportunities for shots and getting your guests laughing and enjoying themselves will be great to look back on.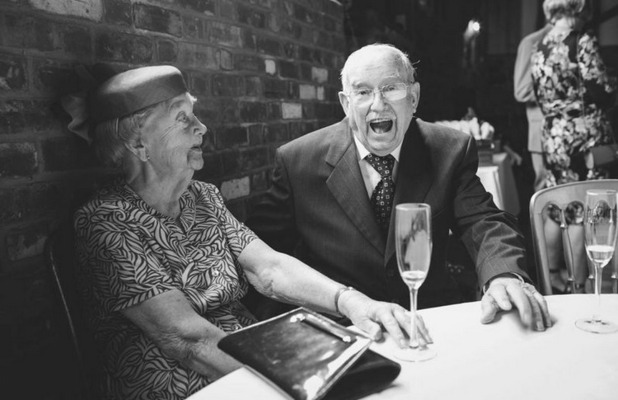 Always keep group shots to a minimum if possible. Consider who you need in shots and try to include key, immediate family and avoid extended relatives (sorry great aunt Hilda!) This means people can eat, drink and celebrate with you rather than standing around waiting to be called for images.
The best weddings I have enjoyed shooting are when people are themselves. So just stick to what is important to you and don't be afraid to break away from the norm. I've had people scrap the speeches as they were too nervous, forget the first dance as it wasn't their thing, go for humanist ceremonies as they aren't religious. I've had a groom sing to a bride as he was in a band, a couple arrived a pony trap as they lived on a farm, people have had their dogs at their weddings… always best to be yourself and let your wedding be an extension of you and what matters to you.
Pick a photographer that resonates with you, whose images you look at and connect with. People say to me they like that my images are bright and happy. To me that's what's important when capturing a day so for my images to feel this way is essential.
Think outside the box with money and utilise your closest friends and family. If you gran gives Mary Berry a run for her money in the cake stakes, your uncle's loves nothing more than showing off his prized Rolls Royce or your auntie fancies herself as a bit of a Kirstie Allsopp, let them pitch in. Use
Pinterest
for inspiration and start planning your theme a while before. That way you have chance to pull together all the little bits you like in plenty of time.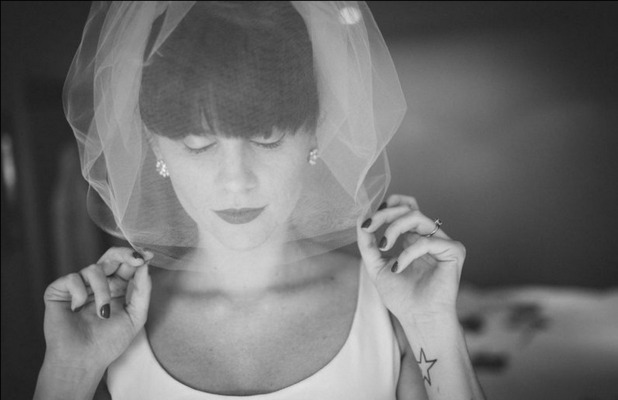 And the most important piece of advice? Enjoy your day!
It sounds crazy but I have known couples to sabotage their own day, to fret about the cake being in the wrong place, or the straws missing from the arrival drinks. You have to think: does it really matter? You have spent so long planning everything, take it all in and enjoy every second. The day may look beautiful but its equally going to be what you make of it.<
Good luck!
Join in the conversation on Twitter using the hashtag #revealweddingblog